Webcasts
How to Improve Connectivity in Schools for Cell Phones and First Responders
Learn some of the key factors that prevent calls or mass notifications from going through in school buildings and what you can do to fix it.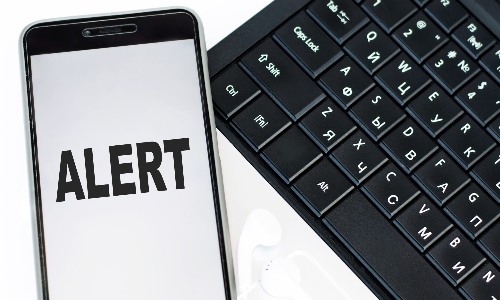 What if you needed to call for help but you couldn't connect? Unfortunately, that is a problem that we hear about more and more in school safety incidents. Mass notifications that don't go out and student resource officer (SRO) radios not working all present significant safety concerns for school administrators.
This presentation will explain, using language everyone can understand, the factors that prevent calls from going through and what you can do to fix the problem.
Attendees will learn:
Why indoor radio communication is a problem for schools and review examples of school incidents where poor indoor comm (public safety and/or cell) hampered response.
ERCES 101: What is an in-building DAS? What is the difference between an ERCES system and a cellular boosting system?
Why radios and cell phones don't work well indoors in schools in some areas, and the systems available to address them.
How to take action to fix the issues your school might be experiencing.
Speaker:
Charlie Schulz, Engineer, In-Building Communications, Alliance Corporation
Charlie Schulz is a seasoned engineer with years of experience in the wireless industry, with a special focus on the In-Building Communications segment.  A volunteer firefighter with 45+ years of service, he is well versed in the use case for Public Safety Emergency Responder Radio Coverage Systems (ERRCS) and has coached countless AHJs on code interpretation and implementation.  As Alliance Corporation's representative to the Safer Building Coalition, Charlie is an active member of that organization's Advancement Committee.  He has represented Alliance at over 20 Safer Building Coalition trainings, many times serving as a co-presenter.
Presented By:
If you appreciated this webcast and want to receive more valuable industry content like this, click here to sign up for our FREE digital newsletters!