Webcasts
Free Speech and Campus Unrest
Former UC Berkeley Chief of Police Margo Bennett addresses the intersection between free speech and public safety, as well as the legal and practical complexities of managing controversial speakers and protests.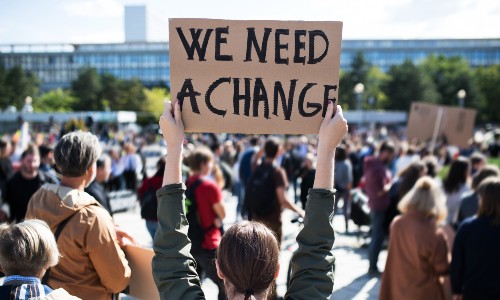 Controversial speakers and protests can pose significant challenges to college campuses. Institutions of higher education must find a way to honor free speech while also maintaining campus security and safety, but how can that actually be achieved?
Put too many restrictions on speeches and protests in order to preserve security, and a university will face lawsuits claiming the institution is violating speakers' and protestors' First Amendment rights.
On the other hand, not having enough security at an event could lead to violence, property damage, and potential injury or even death of incident participants, onlookers, and/or law enforcement officers.
So what's a campus to do? To find out, Campus Safety asked former UC Berkeley Chief of Police Margo Bennett about her department's experience responding to the unrest that happened in reaction to right-wing provocateur Milo Yiannopoulos' planned appearance on campus.
She discusses the lessons her department learned from the event and the legal and practical complexities and challenges in managing controversial speakers and protests.
Attendees will also learn about:
Developing appropriate polices for time, place, and manner restrictions that are viewpoint neutral
Operations requirements and strategic planning
Preparing for counter protestors Involving senior campus administration in decision making
Lessons learned on crowd management, prohibited items, communications strategies, MOUs, speaker safety and security, command posts, technology uses, and more.
Speaker: 
Margo Bennett, University of California, Berkeley Chief of Police (Retired) 

Chief Bennet joined UCPD as captain in 2002 after serving for 10 years with the FBI, followed by serving as chief of police for the Northern Virginia Community College Police Department, the nation's second largest community college system. She retired from her position as chief of police at UC Berkeley in June 2022.
If you enjoyed this webcast and want to receive more valuable industry content like this, click here to sign up for our FREE digital newsletters!