Webcasts
Fortify Your COVID-19 Mitigation Strategy with Real-time Monitoring on Campus
Air Monitoring can play a major part in our country's safe return to the in-person learning.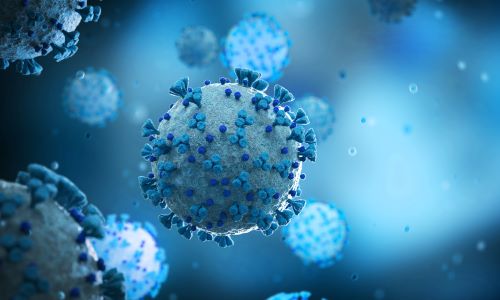 Colleges and Universities are preparing for a return to a new normal this fall with new mitigation strategies to reduce risks associated with the COVID-19 pandemic on campus. Campuses across the country are implementing different policies, technologies and action plans to create a safe learning environment for students.
Air Monitoring can play a major part in our country's safe return to the in-person learning that creates the innovative and exciting atmosphere students need to flourish and grow. With the ability to rapidly identify the presence or absence of airborne SARS-CoV-2 onsite, our technology can add an important layer of safety to your school and reduce costs for necessary mitigation strategies in the post-pandemic world.
Speaker:
Joe Kennedy, Sales & Marketing Manager, Smiths Detection
Joe Kennedy is the Sales and Marketing manager for Smiths Detection's Biotechnology division. Joe works with Smiths Detection clients and internal stakeholders to provide consultative support for the company's biological detection technology with the goal to apply the biotechnology solutions across various markets to help make the world a safer place. Joe started his career working for the Compliance and Enforcement division within the New Jersey Department of Environmental Protection. Prior to his current role with Smiths Detection, Joe worked as a major accounts manager for an environmental health and safety company servicing higher education and industrial clients with EHS consulting, OSHA consulting, and emergency response services. Joe graduated from Lehigh University with a Bachelors in Environmental Science and Masters in Environmental Policy.
Mike Pound, Director Env. Safety & Health at University of Maryland Baltimore County
This Campus Safety webinar is sponsored by

If you appreciated this webcast and want to receive more valuable industry content like this, click here to sign up for our FREE digital newsletters!