Webcasts
Enhancing School Security and Visibility: Integrating Cloud-Based Video Surveillance and Data Analytics
Learn how machine learning algorithms and artificial intelligence can help schools analyze surveillance patterns, detect anomalies, and identify potential risks.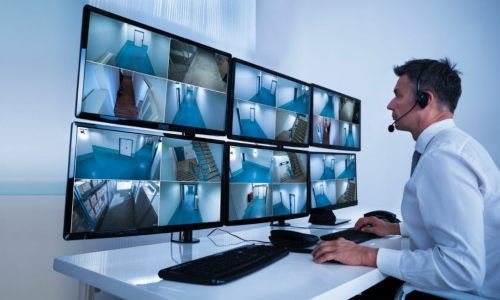 In today's ever-evolving educational landscape, ensuring the safety and well-being of students and staff is paramount. Educational institutions are increasingly turning to innovative technologies to bolster their security measures and gain better insights into their school environments.
During this webinar, we will delve into the benefits of leveraging cloud-based video surveillance systems, which offer a flexible and scalable approach to monitoring and protecting educational facilities. Furthermore, webinar panelists will showcase how the integration of data analytics can unlock valuable insights from the collected video footage. By harnessing the power of machine learning algorithms and artificial intelligence, schools can analyze patterns, detect anomalies, and identify potential risks.
This proactive approach empowers educational institutions to mitigate security breaches, address safety concerns, and optimize resource allocation for a safer learning environment.
Key topics to be covered in this webinar include:
Understanding the advantages of cloud-based video surveillance for schools
Exploring the scalability and flexibility offered by cloud infrastructure
Real-time monitoring and proactive threat detection using cloud-based solutions
Enhancing access security through intelligent video analytics
Speakers:

Dave Williams, Brivo – Cloud-based Access Control Specialist

Jim Farrell, Solink – Security in Education Specialist
Presented By:
If you appreciated this webcast and want to receive more valuable industry content like this, click here to sign up for our FREE digital newsletters!