Webcasts
Enhancing Campus Crime Prevention with Environmental Design (CPTED) & Security Technology
The presenter will share specific situations where CPTED can reduce risk, as well as how security technologies can be combined with CPTED for improved protection.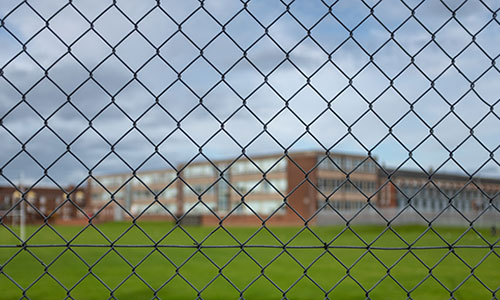 What if everyone in your organization could feel safe and secure? Is there a more effective way to prevent crime from happening on your campus?
Although no strategy or technology can guarantee perfect safety and security, adopting Crime Prevention Through Environmental Design (CPTED) and integrating it with appropriate security technologies, policies, and procedures can help your campus take major steps towards making your facilities as safe and secure as possible.
This webcast will cover how your organization can incorporate CPTED, access control, fences, video surveillance, lighting, window security systems, mass notification, intrusion detection and other facility management strategies to not only improve physical safety and security, but also make students, faculty, staff, patients, and visitors feel more at-ease and welcomed.
Viewers will learn:
CPTED basics including natural surveillance, access control, territorial reinforcement, and more.
Specific situations and campus layouts where CPTED can reduce risk and make the campus community feel safer.
Examples of poor environmental design that detract from campus safety and security.
How security technologies, such as access control, video surveillance, fences, lighting, window reinforcements, emergency notification, intrusion detection and other systems, can be combined with CPTED for improved protection of your facility.
Security officer and campus employee policies and procedures that, combined with properly implemented security technology and CPTED techniques, improve safety and security.
Speaker:
James L. Grayson CPP, Senior Security Consultant
James L. Grayson CCP is a senior security consultant. His career spans more than 35 years in law enforcement and security consulting. He worked for UCLA on a workplace violence study involving hospitals, schools, and small retail environments and consulted with NIOSH on retail violence prevention.
Gray's diverse project experience includes schools, universities, hospitals, municipal buildings, high-rise structures, and downtown revitalization projects. He holds a degree in criminal justice and a CPP security management credential from ASIS. He is a nationally recognized speaker and trainer on a wide range of security topics.
If you appreciated this webcast and want to receive more valuable industry content like this, click here to sign up for our FREE digital newsletters!