Webcasts
Early Intervention: Leveraging Visual AI to Prevent Active Shootings
Register for this free webinar to discover how AI is transforming school safety and helping ensure students, teachers, and administrators can get back to focusing on education.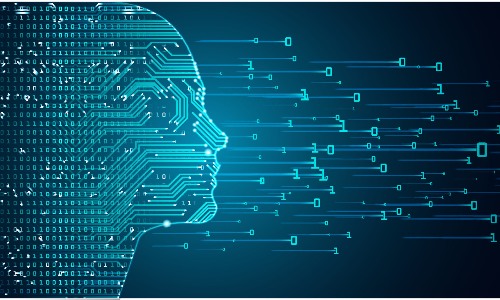 Active shootings in schools are on the rise. Over 348,000 students have been exposed to gun incidents since Columbine with 1,924 school shooting incidents since 1970, growing year over year. Since 2000, there have been 783 shootings with deaths or injuries at elementary and secondary schools. The FBI states that an active shooter spends 2 to 20 minutes staging for the event. These statistics are shocking and disheartening, given this time to detect and stop an event.
The problem is that current detection methods are reactive and have limited scalability. Gunshot detectors, alarms, and current video camera technology identify active shooting events after they have started. Current camera systems also require constant vigilance with human attention spans notoriously limited.
Visual AI is a technology that proactively detects threats, automatically alerting the proper authorities and helping to stop active shootings before they start. Visual AI uses a combination of computer vision, deep learning technology, and existing camera systems to detect and stop active shooter events proactively.
Further, visual AI systems can detect suspicious behaviors such as loitering, unidentified vehicles, and off-hours activities, such as a car or person entering the perimeter during the school day. This gives administrators and school resource officers the time to investigate the situation before a weapon is detected. Visual AI can also track specific individuals throughout a campus, tracking movements from camera to camera.
SparkCogniton's Visual AI Advisor (VAIA) utilizes a school's existing cameras to identify threats, safety-related issues, and other activities. These include everything from identifying a perimeter breach or weapon to detecting intrusions or loitering. Its ability to analyze video feeds in real-time, 24/7, and provide actionable alerts or trigger alarms, is critical when second counts. VAIA complements existing SROs and law enforcement resources and never takes a holiday.
Register today to discover how AI is transforming school safety and helping ensure our students, teachers, and administrators can get back to focusing on education.
Attendees will learn how Visual AI:
Identifies weapons proactively, stopping active shooting before they start.
Detects perimeter breaches, intrusion detection, license plate recognition, and more.
Detects suspicious scenarios such as loitering, propped doors, and off-hour activities.
Integrates with communication systems through phone apps, SMS, and other channels, alerting appropriate authorities given different situations.
Leverages existing camera systems to deploy in weeks, protecting your students, faculty, and staff.
Speaker:
Stephen Gold, Chief Marketing Officer, SparkCognition

Stephen Gold is the Chief Marketing Officer (CMO) bringing over 30 years of experience, including B2B application software development, AI and data science, and IoT services. He previously was the General Manager of Honeywell's $2.5B Connected enterprise, where he led the digital transformation and IoT advancement of this century-old $40B manufacturer.
As Group CMO of IBM Watson, Gold was one of the principal business architects who delivered next-generation AI technology, driving over 10,000 engagements. Prior positions included CCO of HZO, CMO of SPSS, President of Aberdeen Group, and President & CEO of Azerity. Gold has also served on various private and public boards, and has been featured on various media outlets, including CNN, CNBC, Today Show, and Fox News.
Presented By:
If you appreciated this webcast and want to receive more valuable industry content like this, click here to sign up for our FREE digital newsletters!