Webcasts
It Takes a Village: Using Technology and People to Secure Schools
Join this fireside chat to hear a retired school principal and technology expert discuss effective ways to quell school safety fears amid increased violence and student trauma.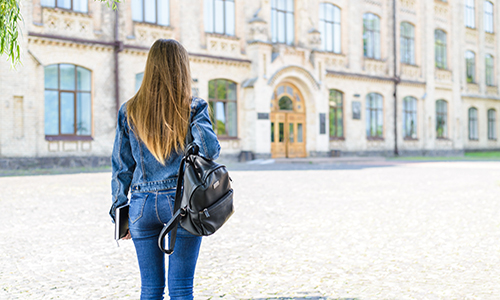 Even before the school day begins, students and staff walk through the doors with their own trauma. Whether it be trauma from an illness, sexual assault, loss of a loved one, targeted violence or marginalization, school should be a place where all students feel protected, no matter their circumstances.
Compounding that trauma is an increase in school violence, particularly school shootings. Students are afraid for their safety, even some of those who are bringing weapons into schools. We've seen in recent events that parents are also on edge, rushing into their children's schools at any sign of a potential threat, and teachers are leaving the profession in masses.
Some ways to help reduce trauma and general fear surrounding safety include trauma-informed care, air-tight emergency response policies and procedures for staff, first responders, students and community stakeholders to follow, and supplemental security technology such as access control and weapons screening.
In this "fireside chat" style webinar, a retired school principal and technology expert will discuss:
Real-world perspectives on how to secure schools with technology and people
How to optimize school safety with a community of parents, school administrators, and other stakeholders
Best practices to address trauma, anxiety, and depression with students, teachers, and administrators during challenging times
How to redesign schools to address student behavior
What professional development areas of study are essential for staff addressing school safety
Aside from keeping students physically safe, the main objective in continuously discussing and implementing best practices is to get back to what school is about: learning.
SPEAKERS
If you appreciated this webcast and want to receive more valuable industry content like this, click here to sign up for our FREE digital newsletters!