Webcasts
Creating Healthier Campuses in a Post-Pandemic World
Join industry experts from Honeywell to find out how to create a healthier campus. You'll learn about density and occupancy management, the NDAA Section 889 Update, and more.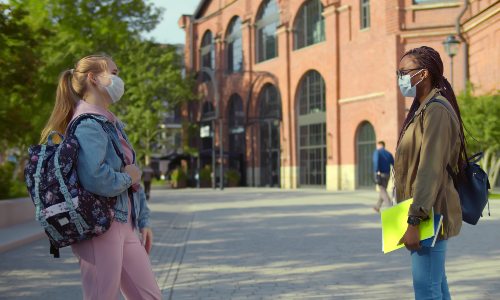 A healthy building environment starts with a baseline of understanding two important questions: what is the health of your building environment and where are opportunities for improvement? Studies show that a healthy building has many benefits to campuses such as improved productivity, attracting talent, and better occupant health.
Conducting an audit of your building systems – including air quality, space management, and integrated security – will identify potential upgrades and changes. Leveraging existing building systems that provide and manage air quality and integrated security systems that govern the facility usage patterns can play a vital role in reducing the risk of disease transmission and the spread of other pathogens.
To help campuses identify the layers that best suit their buildings, we will examine the key factors related to creating a healthy building and campus, as well as evaluate the available technologies in areas related to safety and security, air quality, and key performance indicators.
You will learn about:
Honeywell's holistic approach to solving safety challenges
Density and occupancy management
Resources available to fund mass notification systems, including Community Oriented Policing Services (COPS)
NDAA Section 889 Update
Speakers: 

Bruce Montgomery

SLED-FED Market Leader
Honeywell Commercial Security

Sharonda Young

Offering Manager
Honeywell Commercial Security
If you appreciated this webcast and want to receive more valuable industry content like this, click here to sign up for our FREE digital newsletters!