Webcasts
Clery Geography: Is Your Campus Accurately Reporting?
Thoroughly understanding the definitions of on-campus, public property and non-campus geography is key to ensuring your campus is Clery compliant.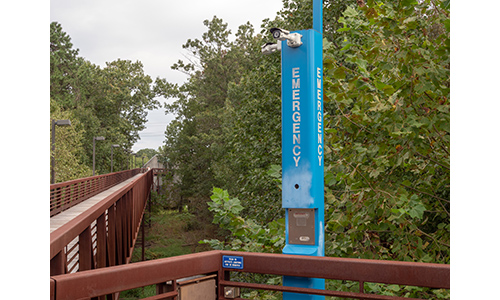 In this day in age, more students and parents are taking into consideration a college or university's transparency regarding campus crime policy and statistics when choosing which school to attend.
As of Feb. 2019, colleges or universities found non-compliant with the Clery Act could see fines up to $57,317 per violation.
These reasons, among others, are why campuses can't afford to be found in violation of the Clery Act.
There is an abundance of terminology surrounding the Clery Act, which is why in this webinar, we will focus on defining on-campus, public property, and non-campus geography. We will talk about the collection of crime statistics within these categories and how to track and update Clery geography.
Attendees will:
Understand how to track geography
Receive a better understanding of non-campus property
Learn what needs to be included in requests for crime statistics
Hayley Hanson is the leader of Husch Blackwell's Higher Education group, focusing on regulatory compliance, employment, faculty, accreditation, and litigation issues. Recognized as an industry leader in higher education law, Hayley has broad experience in a diverse range of higher education issues, including extensive involvement as outside general counsel to a number of institutions, deep experience with complex investigations and institutional policy development, expertise in the civil rights statutes that govern higher education, as well as state and federal litigation on the range of issues impacting educational institutions.
If you enjoyed this webcast and want to receive more valuable industry content like this, click here to sign up for our FREE digital newsletters!
Presented by: