Webcasts
Caring for School First Responders – Learn How to Cope AFTER School Violence
Join us for this important webcast with the Director of Security and Emergency Planning, Littleton Public Schools, Colorado to learn how to cope after a tragic incident occurs on campus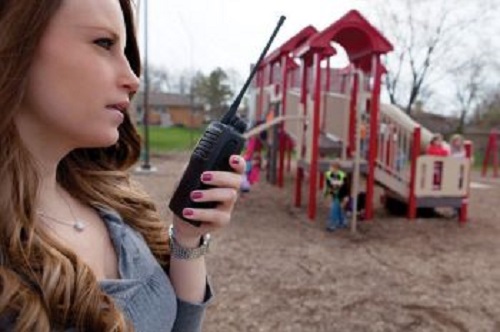 You'll never be the same again if you've had the misfortune of being an innocent participant in a school shooting.
And while schools generally are peaceful places, however, school employees basically take on the role of "first responders" if a violent incident occurs. They experience the same immediate emotions afterward that law enforcement officials and EMTs deal with.
Those emotions can linger, and the aftermath can take a physical and mental toll, not only on the school employees but also on their families.
Guy Grace, Director of Security and Emergency Planning, Littleton Public Schools, and his team know the physical and mental toll that such an incident can have.
The 2013 shooting at Arapahoe High School was in the Littleton School District; two people died, including the shooter.
Grace and his team will share the lessons they learned about how to deal with the aftermath of a violent incident in a webcast, called "Caring for School First Responders." Other participants are Deborah Grace, School Psychologist; William Cornforth, District Security Officer, and Dara Van Kampen, Security Training Facilitator/Office Manager, of Littleton Public Schools.
During this webcast you'll learn:
What processes that were put into place after the shooting were helpful
And, just as important, some processes that were implemented and were harmful
How to manage the emotional turmoil resulting from the event itself
How to handle the glare of the spotlight
How to deal with the anniversary of the event each year
Sign up today to hear from people who have been through a violent school incident or worked with innocent participants and can share their experiences.
The trauma from such an event is real, and receiving the correct care afterward can make all the difference in recovering quickly and successfully.
An Inside Look:
About the Presenter:
Guy M. Grace has worked in the security field for 33 years. He currently serves as the Director of Security and Emergency planning for Littleton Public Schools, a suburb of Denver. Guy began providing district security services to Littleton Public Schools (LPS) on 1990 after serving in the Military and college. Guy worked his way through the ranks in the security team when in 1999, Guy was appointed to head the LPS Security Department. Guy is a recipient of many national and security industry awards and recognitions. Guy is a regular speaker at school safety trade conferences and a regular security media commentator for various trade magazines and media. Guy has created and assisted with developing many security-related projects, protocols and practices that are utilized today in school safety. Guy also serves as a Director on the Partner Alliance for Safer Schools