Webcasts
Campus Incident Response: Integrating Mitigation and Recovery for Greater Resilience
Learn how multi-year preparedness activity planning can help identify the capabilities needed to handle various threats.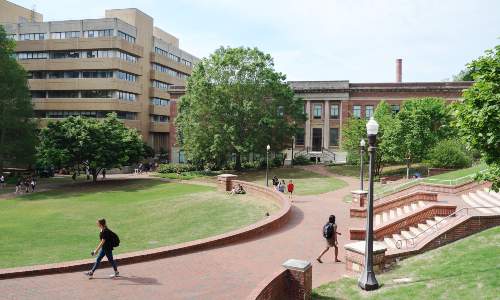 Critical events happen every day, and technology is transforming how educational institutions respond and strengthen resiliency. A safe and secure campus environment for students, faculty, staff, and visitors requires much preparation throughout all phases of the incident lifecycle.
Aside from severe weather events and pandemics, active shooter response may be the most difficult challenge faced by campus safety. When normal operations become disrupted, communication and collaboration can be complex. Step away from disjointed processes and emerge into a phased approach to coordinate and manage the next critical event.
This webinar will discuss:
Why integrating mitigation into recovery is key to creating greater resilience
How multi-year preparedness activity planning can identify the capabilities needed to handle various threats
Expanding your reach with the entire campus community during times of crisis
Accelerating response with improved situational awareness to include life-saving incident-specific information
Speaker:
James Podlucky, Industry Solutions Manager, Center of Excellence, Everbridge
James Podlucky joined Everbridge in April 2020 as an Industry Solutions Manager. James started his career in the emergency management field after graduating from Embry-Riddle Aeronautical University in Daytona Beach, FL. Throughout his public safety career, he has worked at the city, county, and state level. He is a Certified Emergency Manager (CEM), through the International Association of Emergency Managers (IAEM) and a graduate of the Master Exercise Practitioner Program (MEPP), as well as the National Emergency Management Advanced Academy (NEMAA) with the Federal Emergency Management Agency (FEMA).
Throughout his career, he has served in many roles within various Emergency Operation Centers (EOC) for flooding events, the United States presidential inauguration, tropical storms, winter storms, Hurricane Irma, Hurricane Dorian, the World Rowing Championship and most recently the COVID-19 pandemic. James has innovated emergency management business processes and data analytics to provide situational awareness and a common operating picture when managing critical events.
Presented By:
If you appreciated this webcast and want to receive more valuable industry content like this, click here to sign up for our FREE digital newsletters!