School Security Referendums Have Mixed Success in Mid-term Elections
Here are the school security referendums that either passed or did not pass during this year's mid-term elections.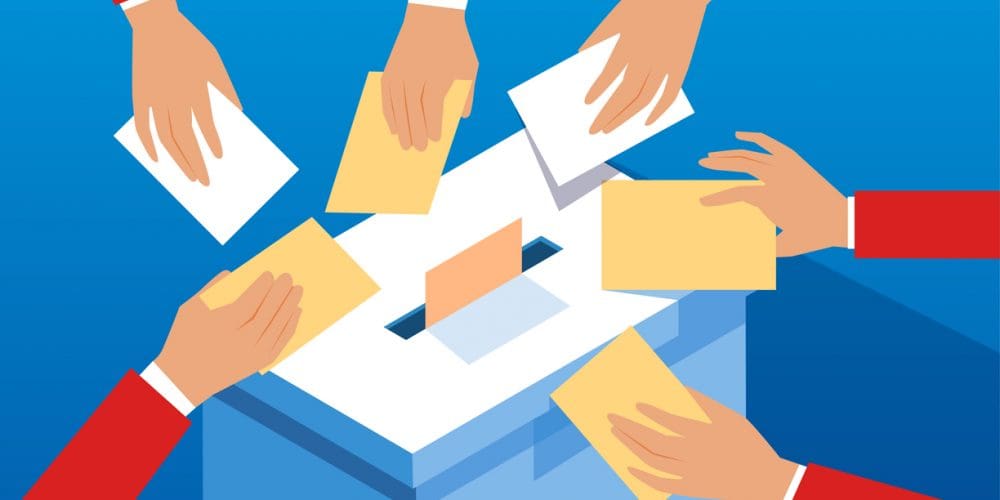 With last week's elections, there were a lot of school security referendums on the ballot. Some passed, and some didn't. Here are the summaries of some of the bills that were passed or were defeated at the polls.
Nobleville's School Safety Referendum: Passed
Residents of Nobleville, Ind., passed a referendum that aimed to increase funding for school safety and mental health.
The tax rate will increase from 18.9 cents to 37 cents, reports CBS 4.
The district confirmed the referendum passed by a margin of 59 percent in a public statement.
"On behalf of all our employees, I want to enthusiastically thank the community for supporting the operating referendum for Nobleville Schools," the statement said. "This referendum funding will allow us to retain and recruit high-quality staff, enhance mental health services to students and increase safety staff and equipment."
The increased security equipment and personnel are in response to the shooting that took place in May. A 13-year-old student and teacher were hospitalized after a boy opened fire at his middle school.
"We take the role of managing this funding seriously and are committed to making responsible financial decisions that are aligned with our interests of providing students the best education experience possible in safe and supportive environments," the statement said.
Last week, the Nobleville shooter admitted guilt in juvenile court.
Community Consolidated School District 21's Referendum: Passed
Community Consolidated School District 21 in Cook County, Ill., approved a $69 million plan to fund security upgrades and other building improvements.
According to school officials, construction is set to being by June 2019, reports the Chicago Tribune.
The initiative passed with 73 percent in favor of the bill.
Projects include securing visitor entrances and improving security cameras and lighting.
"Everyone in the community understands we're living in a world right now where everyone is more concerned about school security," Superintendent Michael Connolly said.
The district also plans to install air conditioning throughout the school and add full-day kindergarten programs, as well as purchase new classroom furniture to improve the school's overall environment.
There are 6,500 students in the district who will reap the benefits of this school safety funding.
New Jersey $500 million: Passed
New Jersey voters approved $500 million to expand vocational schools and improve security across K-12 districts, reports NJ.com. Other measures include funding for county colleges and improving water systems in K-12 schools.
The state's constitution requires state borrowing to be approved by a majority vote.
State lawmakers had originally hoped for double of what was approved, but Gov. Phil Murphy cut it from $1 billion because he was concerned about the state's debt.
Jackson, N.J. Additional School Security Officers: Passed
Jackson residents approved the security proposal for adding six school security officers with 9,778 votes for "yes" and 9,068 votes for "no."
The added officers will cost $411,611 for the 2018-2019 school year. District administrators said the average homeowner will pay about $10 more in annual school taxes, reports CentralJersey.com.
"The only way to increase our security force, which is currently made up of many retired police officers, was for us to look at the ballot question. With the addition of six full-time security officers we would be able to provide full coverage to all of our school," Superintendent Stephen Genco said.
Livingston, La. Sales Tax for School Security: Defeated
Voters in Livingston, La., did not support a sales tax fund to improve school security.
Fifty-six percent of the people voted against the half-cent sales tax, according to WBRZ.
The tax was pushed by the sheriff's offices and school officials after the Parkland shooting.
Butler County, Ohio School Security Levy: Defeated
Voters in Butler County, Ohio denied a school security levy that would have generated $4.6 million annually for five school districts.
The levy failed with about 53 percent of more than 50,000 voters voting against, reports Cincinnati.com.
The money would have funded additional school resource officers, security equipment and mental health professionals.
Opponents of the levy felt too much of the money would have been used for mental health rather than security. Supporters felt mental health funding would result in safer schools.
"National and local safety and security experts all agree the single most important component in addressing school safety concerns is servicing the mental health needs of its students," Superintendent Russ Fussnecker said.