K-12 Security Directors Share 6 Tips to Improve Campus Safety
Six K-12 security directors and police chiefs discuss initiatives they have led in their districts to improve student, staff and visitor safety.
Every campus is different. There is no one-size-fits-all approach to safety and security. That's why campus protection professionals significantly benefit from hearing what their constituents at comparable campuses are doing to keep people and property safe. "Stealing" ideas for your safety and security toolbox is more than encouraged in the campus safety and security community.
That's why we decided to interview each of this year's Campus Safety Director of the Year finalists. This awards program recognizes talented and ambitious executives in hospital, university and school security, law enforcement and emergency management. Each finalist shared a wide variety of lessons learned and tips for enhancing campus safety and security.
Below are just some of those valuable tips. Be sure to watch the full interviews for more.
1. Test Your Emergency Operations Plans with Tabletop Exercises
Charleston County School District's emergency operations plan (EOP) hadn't been updated since 2013. Executive director of security and emergency management Michael Reidenbach collaborated with first responders and district leadership to create a new 364-page EOP.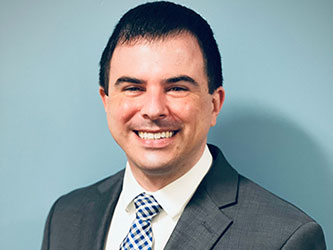 Part of that process was conducting an assessment to determine which risks and hazards should specifically be addressed. Based on that assessment and to test the updated EOP, Reidenbach launched the first district-level tabletop exercises which allowed leadership to rehearse incident management during a crisis situation (14:04).
The exercises included an active shooter event, a school evacuation, and injured students and staff, and were given to more than 40 key district leaders.
"I love tabletop exercises because they're a great way to really enhance your plan and make sure you and your team know what your roles are going to be," said Reidenbach. "While the scenarios are obviously different, there's a lot of frameworks you can establish in those exercises that are just really helpful when you're in the moment responding to a crisis that you know is already laid out for you."
In the interview, Reidenbach also discussed:
2. Involve Students in Their Own Safety
Medical emergencies are the most common types of school emergencies. All employees at UMS-Write Preparatory School in Mobile, Ala., are trained in CPR, First Aid, AED and Stop the Bleed. Director of Campus Safety Garrett Humphrey took a two-day course that certified him as an American Red Cross instructor, allowing him to train all staff members.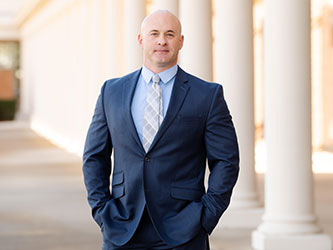 To increase the number of people on campus and within the community who can respond to a medical emergency, Humphrey extended his knowledge to students. Around 120 students took him up on the offer (5:00).
The course, titled "Adulting 101," was a one-week course that covered things unrelated to school safety, like cooking and laundry, in addition to self-defense and American Red Cross First Aid, CPR, and AED usage. One of the training participants, a then-junior, used his training to revive his girlfriend who unknowingly had a heart condition and went into cardiac arrest.
"He was able to revert back to his most basic, fundamental training," Humphrey described. "[He] extracted her from the vehicle, got on a firm, flat surface, started administering chest compressions, notified 911, and was able to revive her."
In the interview, Humphrey also discussed:
3. Invest in Your Students' Futures By Offering Life Skills Courses
A recurring theme in several discussions with K-12 DOY finalists was the need to invest in students' well-being by offering various courses — whether directly related to safety and security or not. Eleven years ago, three officers with the St. Petersburg Police Department were killed in the span of 30 days, one at the hands of a 17-year-old. Luke Williams, who is now police chief for Pinellas County School, was inspired to find a way to guide youth down a path that sets them up for success while also protecting law enforcement officers (20:39).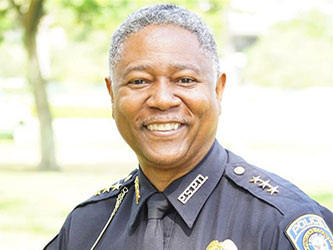 That's how the mentoring group 'Men in the Making' began.
"Our goal is to give kids experiences or take them to experiential-type events and then have them write about it," Williams described. "So we're looking at it from an exposure standpoint but also academically to make sure that they get those skills."
Experiences include dinner at an Italian restaurant where youth are taught etiquette, such as where to place a napkin and which utensils to use based on what they're eating. They visit a veterans' cemetery and discuss contributions and sacrifices veterans have made to the United States. Fine art museums are also attended, and some students have even been asked to become docents. Participants are also taught life skills like the Heimlich maneuver and how to tie a necktie.
In the interview, Williams also discussed:
4. Learn How to Write Grants
While some districts hire grant writers to assist them with obtaining funds, not all budgets allow for it. Others simply like the challenge of learning new things. Coatesville Area School District's Director of Safety and Security and Chief of Police Frank Galbraith falls into the latter category, having taught himself how to write grants. He has since been able to secure nearly $400,000 in funding for the Pennsylvania school district (14:15).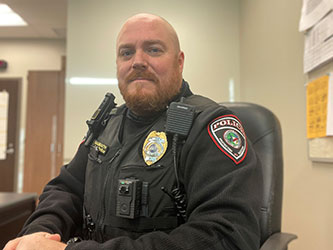 "I thought you had to be some grant writer with a special degree to write these grants. After doing a lot of research, talking to some grant writers and other neighboring school districts and police departments in the area, I just decided to go for it," he said.
He offered advice for anyone considering the same path, stating, "One of the biggest things for grants, in my experience, is it's data-driven. You want to make sure you have the systems to capture the data you want to include in that grant. One of the things we did when I came in was we updated our police report management system, so we were able to better capture those incidents and that data so we could provide it on those grant applications — whether it's a local or federal grant."
In the interview, Galbraith also discussed:
5. Ensure Anonymous Tip Lines Have a Texting Option
For most teens and tweens, cell phones are a part of their everyday life. They use it to communicate with friends and family, largely via social media and texting. This preferred mode of communication for young students has led many schools to adopt a texting option for their anonymous tip lines.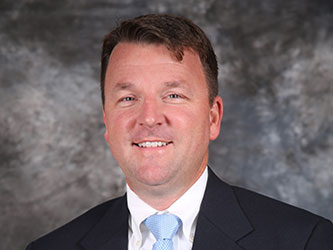 Christopher Ellisor, director of safety and emergency services for Lexington School District One in South Carolina, spearheaded the district's adoption and implementation of a 24/7 texting option (4:18).
Since many students aren't comfortable with calling in a tip, the district's implementation of a texting option means more tips come in before the start of the school day, giving district leaders the ability to investigate a tip well before students start arriving.
"Students go home and they start texting and SnapChatting and Instagramming, and some of those students decide to send inappropriate materials or statements and reports come out of those," said Ellisor. "Another student may see that and they'll take a quick picture of that Snapchat and forward it to the tip line, which is fantastic because it gives us an opportunity to investigate it. Before, if somebody says they're going to shoot the school up, I want to know about that at nine o'clock the night before and not wait until 6:30 the next morning to find out about it."
In the interview, Ellisor also discussed:
6. Choose Integrators Wisely
As security director at Gilbert Public Schools, Allen Cain spearheaded the construction of secure entryways which involved the installation of cameras, microphones, and a visitor management system. He also implemented a brand new district-wide video surveillance system.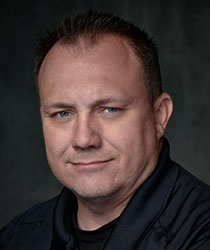 Consequently, he has worked with his fair share of integrators, and his biggest piece of advice for schools undertaking similar projects is to choose integrators wisely.
"Find one that you can work well with that you believe you can build a relationship with because I think that's imperative because I use a lot of systems in my job and if you have an integrator that you have a tough time working with, that's going to slow down progress," he said. "Preferably local because if I'm working with a company and they're on the East coast, I gotta wait for the time to be right or they have to call someone else. Whereas local, they can drive to me in 10-20 minutes, so that's very important."
In the interview, Cain also discussed:
NOTE: The nomination period for next year's Director of the Year program will soon be open. If you know a K-12 police chief, security director, emergency manager or VP of security and/or public safety (or the equivalent) who goes above and beyond the call of duty, demonstrating outstanding leadership skills, ingenuity, selflessness and overall achievement, we encourage you to submit his or her (or your) nomination.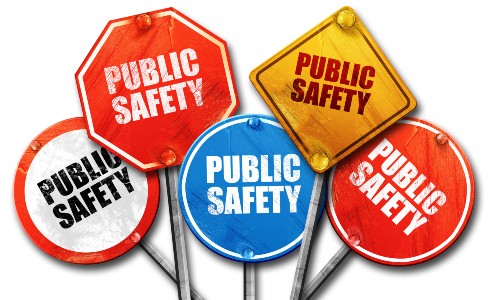 Leading in Turbulent Times: Effective Campus Public Safety Leadership for the 21st Century
This new webcast will discuss how campus public safety leaders can effectively incorporate Clery Act, Title IX, customer service, "helicopter" parents, emergency notification, town-gown relationships, brand management, Greek Life, student recruitment, faculty, and more into their roles and develop the necessary skills to successfully lead their departments. Register today to attend this free webcast!