Comments from Director of the Year Voters on Their Favorite Finalists
Here's what some of you said about this year's Campus Safety Director of the Year award winner and runners up.
Jeffrey Baker, chief of police for the University of North Carolina at Charlotte (winner)
In Chief Baker's short tenure in this position he has effected very visible changes in the Police Department. He enhanced programs to encompass all areas of the Campus Community. He secured resources to establish a mobile command unit for use in emergency situations as well as other initiatives that has given the campus community a better sense of security in light very tragic situations that have occurred on other campuses.
He is proactive in his efforts for campus safety. He listens to students, faculty and staff concerns. He is methodical and experienced. We feel confident in the safety at UNC Charlotte. We have had several irate customers in the Graduate School. He provided us with the resources to control the situation before it escalated. He has also sent detectives over when we've received threats. Our campus law enforcement are very visible. They frequent our buildings; they are on bicycle and foot patrols constantly. But, they are not intrusive; they are friendly and engaged. This to me starts at the top.
Chief Baker cares about the safety of each and every one of us on this campus. All the offices that are serving under him shows that great quality and to me that reflects of the guidance from the upper level of rank. The Campus Safety Director of the Year Award goes to Chief Baker!
I have served on several campus committees with Chef Baker and can say he always holds campus safety as his department's highest priority. He possessrd great communications skills that are the foundation to great leadership abilities.
Chief Baker has implemented numerous initiatives at UNC Charlotte to make the campus safer. Under Chef Baker's leadership, officers now patrol the campus on foot, bikes, cars, and Segways. The officers develop relationships across campus to become part of the community. The Chief has also made himself available to the campus community to discuss any concerns that may arise. No concern is too small and in many cases he personally responds to calls regarding questions or concerns on safety issues on campus. I know he personally called me during his vacation to answer a question I had. I strongly recommend him to get this award.
Chief Baker cares about UNC Charlotte's staff and student safety. As part of Staff Council, he provides vital information and statistics of what is going on on our campus and neighboring areas. His listens to our ideas, suggestions and concerns. We receive email updates of any incidents that occur on campus (and text messages if you would like). During his years here, the crime rate has been reduced tremendously. While we realize that is due to the collaborative effort of all law enforcement, good leadership yields effective results. We thank him for all of his efforts in making UNC Charlotte a safe place to work and keeping us informed.
As the former Director of Student Conduct at UNC Charlotte I can personally attest to the positive impact Chief Jeff Baker has made on the UNC Charlotte and University City community. He has taken a police department that was viewed akin to "mall cops" and transformed it into a top-rate, well respected department that is cutting edge with its use of community policing and technology.
I'm the General Counsel at UNC Charlotte, the campus where Chief Baker works. I have seen first-hand the transformation of that office. It has become a real strength of our campus. I do not lose any sleep worrying about what is going on in our police department and that is a huge blessing.
Chief Baker changed the climate of the UNC Charlotte Police Department for the better very quickly after taking office. The morale was low as was the number of officers on staff. The previous administration did not promote unity and Chief Baker had his hands full. During his tenure as Chief, quality police officer enrollment is up and campus crime is substantially down. As a staff member of the University, I also appreciate Chief Bakers accessibility and the accent he has put on community outreach.
Chief Jeff Baker has improved our department more than words can say in his time here. We have come so far in such a short amount of time, he has truly picked this department up, put a tremendous amount of work and effort into it, and transformed it into the crowned jewel of Charlotte, the Queen City. In 2012 alone our department received not one but two of the highest awards in the state. Governor's Award For Excellence and NC State Employee of the Year. Crime is down. Community Respect and Involvement are up. It is almost impossible to list all of the positive changes since Chief Jeff Baker has been with our agency. My vote, My Choice, Chief Jeff Baker !!! Keep up the great job!!
Jeff is very personable and always helpful. I am in the Alumni Office and he has been extremely helpful as we are about to start football next Fall. He was with CMPD and the head of security game operations for the Carolina Panthers. His knowledge has saved me time and money.
Chief Baker is all about collaboration. He is available morning, noon and night and truly enjoys with the student population. I have been in higher education for 20 years at this institution and he is by far the best Chief of Police this campus has ever known. He is an outstanding person and Chief.
In my 18 years at a university, working in student affairs, I have worked with several police chiefs but Chief Baker has been the best! He has a real understanding of what student affairs does in support of students and has always shown his full support. During Chief's first year we got wind of students planning an "underground" rave in the student union. We knew that if we tried to shut it down they would go further underground so we reached out to Chief Baker for advice and support. I assumed, from my previous experience, that the police would immediately squash the idea even though the building staff supported it. To my surprise, not only did he agree with having the event, he helped us develop a staffing and safety plan, had officers (including himself) in place and the event went off without a hitch. To my greater surprise (!), we were not charged for the officers time. Chief said the event was just a small piece of campus life and their job was to make it safe. His leadership has also broadened the exposure of officers on a daily basis. They are now far more than just the police, they are a real part of the community; students respond to them much better and a lot of them are known to students on a first name basis. I feel like our campus is a safer place because students know that they are here to help them grow and not just get them in trouble!
I have worked for UNC Charlotte for many years. When I first started working here I was afraid to walk on campus at night however since Chief Baker has taken over I am no longer afraid. I see more police on our campus patrolling the buildings, a safe walk program was started to escort students and employees at night, and I have heard of fewer incidents occurring on campus. Chief Baker has made my campus a safer place to work after hours therefore many people feel more secure at night.
Click here to find out how you can enter our Director of the Year Award Program in 2013!
Ronald Brown, director of school safety for Topeka Public Schools (runner up)
I have known Ron for many years. When Ron was on the police force, he was always one that would show such professionalism towards the public. I also worked with Ron in the Marine ROTC program at Topeka High School. When we needed someone to help Ron was always there. I also know Ron through the School Safety Director. When he comes to my elementary school he is also very professional with the staff. He is always on top of things in the district. He always has a smile and always gets us to smile.
From a dispatch point of view (which as times as be very limited), Director Brown is always willing to help no matter time, date or place. His main concern is the safety of the students and employees. Director Brown is always looking for ways to make sure parents are not concerned for their child's safety while at school.
Ron Brown is one of the most outstanding people I know. He is a people person who takes his job very seriously. He is extremely liked by his employees as well as is an outstanding member of the Topeka community. He not only does a great job as Director of School Safety but is very involved in many areas of the Topeka Community. As Chairman of the Topeka Military Relations Committee and as a member of several Topeka YMCA boards I have worked with Ron on many occasions and he always goes above my highest expectations. I have kept the Topeka High School basketball stats as a volunteer for over 25 years and am a member to the Topeka High School Historical Society and again I have been impressed with the performance of Ron Brown. In one word Ron is "Fantastic."
I have been an employee of Topeka Public Schools for a while and in all my dealings with our Campus Police and Ron, they have always been there when I need them and are professional and always helpful. I feel more secure in my position and in my building because of the support we receive.
Since Ron has taken his position here in our district, it is apparent that there has been some pro-active planning and training that has taken place in order to make our district more safe. He continues to push for cameras being installed in the elementary schools just as we have them in the middle and high schools. He continues to get input from the community and District Citizens Advisory Committee as to taking some of the next steps in a time where there are dwindling dollars to support school safety. He has physically come out to our school and met with me as the principal to listen to my concerns and me listen to any of his concerns. He has pushed for IS100 training and other trainings for district administrators in order to help us keep control and order of our schools in a crisis situation. He has brought a wealth of experience and knowledge from serving as a policeman for over 30 years. He is easy to talk to and has a sincere heart to protect and serve the students, staff, and parents of our district. He has taken initiative to also share the districts safety plans and what we have learned from trainings with parents and patrons on our district's TV channel and website. He continues to keep student and school safety at the top of everyone's list.
If you appreciated this article and want to receive more valuable industry content like this, click here to sign up for our FREE digital newsletters!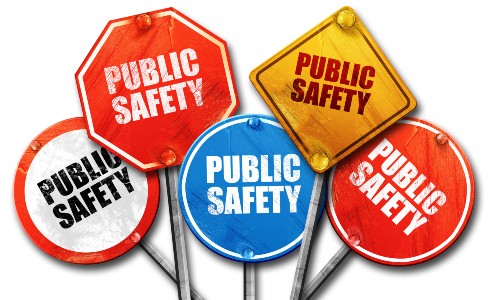 Leading in Turbulent Times: Effective Campus Public Safety Leadership for the 21st Century
This new webcast will discuss how campus public safety leaders can effectively incorporate Clery Act, Title IX, customer service, "helicopter" parents, emergency notification, town-gown relationships, brand management, Greek Life, student recruitment, faculty, and more into their roles and develop the necessary skills to successfully lead their departments. Register today to attend this free webcast!