8 Ways to Improve School Entrance Security
By adopting these elements, you'll be able to prevent the entry of unauthorized individuals or delay their access until law enforcement can be summoned.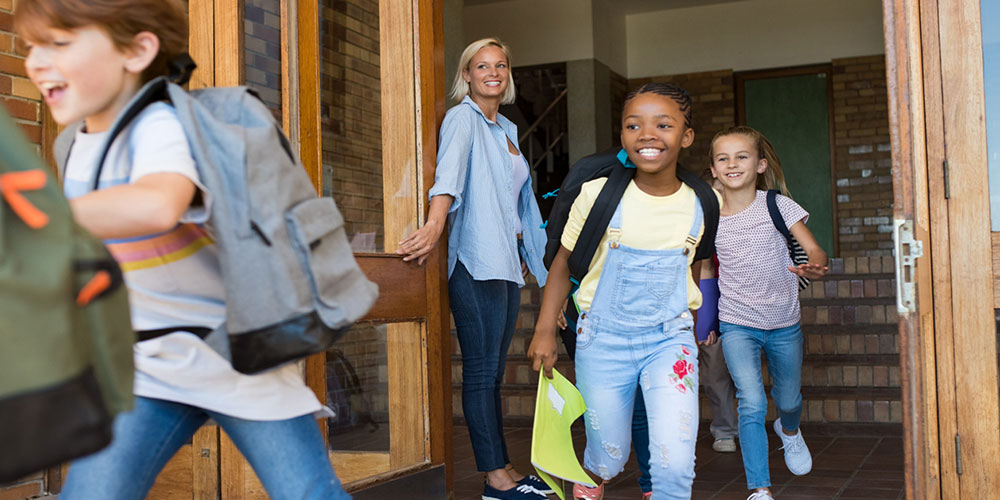 EDITOR'S NOTE: This article has been updated to accurately attribute several of the points to Brad Spicer.
Many school and university buildings in the United States have been constructed to achieve an inviting and open campus style, with multiple buildings, multiple entrances and exits, big windows and many opportunities for privacy.
Unfortunately, these design configurations are not conducive to security and lockdown. To address these protection challenges and deter broken windows, burglary and vandalism, school architecture went through a period of fortressing that resulted in schools with almost no windows and produced fortress-like enclaves.
Incorporating the principles and practices of crime prevention through environmental design (CPTED) in the design and remodeling of schools can contribute to the safety of the campus while reducing the target hardening and fortressing effects of a bunker mentality.
Learn more about CPTED and lockdown best practices at Campus Safety Conference Texas this summer!
Technologies like cameras, sensors, weapons screening, etc., can help contribute to the overall security of a school. Additionally, schools must recognize the importance of good maintenance, good construction, good design, and a fair and equal management style of school operation.
Many campus leaders are looking to enhance how people, goods and services enter their facilities. A secure entrance can prevent unauthorized entry, and when prevention fails, the entrance should mitigate an intruder's ability to enter the facility.
The goal of the secured entrance is to detect, deflect and deter the potential attack long enough so that law enforcement can be summoned and the campus can be locked down.
Here are eight components of a secure front entrance:
1) Perimeter fences to deter trespassing, limit access to non-primary entrances and funnel pedestrian traffic to areas where persons can be observed and screened. According to Brad Spicer's CS article 11 Components of a Secure School Front Entrance, "Fences should encourage entry to areas that are highly visible and well monitored, preferably under video surveillance. While fences by themselves do not prevent unauthorized access, they do make persons approaching the facility from unobserved or remote areas more obvious." Fences also make it more difficult to access the site. Fences and perimeter boundary definition serve as the first layer of security for persons to gain access to the main entrance.
2) Single point of entry to channel your security resources in a cost effective manner. "Effective access control requires that entry to and from a building be controlled," says Spicer. "Efforts to prevent forced entry and trespass are compromised if secondary points of entry or fire doors are unsecure or easily defeated and not seen."
While large school or university buildings may have multiple points of entry, the more entry points there are, the more expensive and duplicative the security efforts. The main point of entry should look and act like the primary entry point and not a fire egress door. It should be regulated with access control, surveillance and strong design features that resist breakage or compromise.
3) Staff monitoring of arrival and dismissal times. "Arrival and dismissal times in K-12 schools require a lower security posture due to the volume of student and staff movement," Spicer says. "Properly trained and equipped staff must be assigned to monitor activities during these staff periods. This involves training on intruder response, reverse evacuation and how to assist in the arrival of public safety vehicles, school buses, private vehicles and/or the media. Staff should be equipped with radio communications and have the ability to call 911."
4) Strong visitor management. Without properly screening visitors, schools are at risk of allowing people into their buildings who pose a threat to staff and students. After the Sandy Hook school attack, the security industry has noted a dramatic increase in the utilization of paper-based as well as computerized visitor management systems.
RELATED: Guarding the Front Door: School Visitor Management Best Practices
Although computerized systems cost more, they now are highly robust and offer features that paper-based systems cannot. Some computerized systems allow front office staff to check visitors against a national sex offender database by scanning government issued or school district issued identification. They also allow staff members to remotely flag visitors and cross check their system with larger databases at the state and federal levels.
At Campus Safety Conference Texas on June 12, Randy Atlas, the author of this article, will address emerging code changes as they relate to classroom locking systems intended to protect students and teachers during an active shooter situation. Register for Campus Safety Conference Texas
TODAY!
5) A reinforced vestibule, sallyport or double entry door system. Besides acting as a weather vestibule, a double door system can greatly enhance security layering and screening. While a school vestibule is not up to the same level of security as an embassy or jail, the purpose is the same. The hardware should be designed to resist tampering and window glazing should resist glass breakage. The ability to electronically lock down greatly enhances the ability for quick response during an active shooter situation.
According to Spicer, "An intercom or video call box may be located on the outside door, and the main office or administrative area can screen a guest or vendor with this system while the guest is still outside. Ideally, visitors granted access through the primary entrance are required to pass through the main office. The office would allow visitors to enter the first entrance, but the secondary entrances or exits would remain locked and monitored."
6) Window glazing that supports natural surveillance and acts as a strong physical barrier. "Large windows, vision panels and glass swing or sliding doors are easily defeated," says Spicer. "Window glazing makes forced entry more difficult."
Glazing in modern buildings is now required to meet wind resistance standards, which also act as forced entry protection. Wind resistant glazing is typically laminated with interlayers that bond the glass and give it strong forced entry protection. However, forced entry or burglary protection is not bullet resistance. The attacker in the Sandy Hook school mass shooting used an automatic weapon to shoot his way through the entrance glass. Bullet resistant glass is very expensive and the architect must specify what level of bullet resistance they are designing for: pistols or rifles, in addition to the size and speed of the bullet. The risk assessment will determine if the entrances and glazing need to have some level of bullet resistance and, if so, how much. ASTM standards exist that address the level of bullet resistance based on the threat and level of protection needed.
If the primary entrance is designed to be made up of most
ly glass and metal mullions, there should be some kind of barricade that could prevent or stop a vehicle entry. This bollard or barricade can be designed using CPTED concepts and be strong enough to stop a moving vehicle, yet attractive enough to look like it was designed as part of the door entrance system in a functional manner. Any barricades or bollards must comply with clearances of the Americans with Disabilities Act (ADA).
7) All exterior doors should be monitored electronically to determine if they are fully closed and locked. Door position switches (DPS) should be built into the doorframes and connect with contact switches in the doors. This can be accomplished at the top of the door, the door hinge, the door closer or within the door lock itself. A door that looks closed but isn't might be used to gain unauthorized entrance to the building and introduce weapons or a shooter, or at the very least allows all of the security efforts at the primary entrance to be undermined.
Door hardware choices will reflect the level of protection that is desired and determined by the risk assessment. The door hinges should be tamper resistant. If an exterior door has exposed door hinges, the pins must be non-removable. Commercial grade glass doors have interior built-in hinges that are not exposed to tampering. Secondary fire exit doors, however, are hollow core metal doors with an exterior hinge. These doors are vulnerable to attack and a removable hinge pin can easily compromise the door by lifting the hinge pins and swing the door out opposite of the door lock.
It is not a standard of care or best practice to recommend or approve keeping doors between buildings unsecured. However, practical limitations related to existing buildings and the flow of students can make it very difficult to secure all perimeter doors. This is especially true at a high school. Given that elementary and middle school students are more vulnerable, strong consideration should be made to securing all perimeter doors. Teachers can be trained to unlock these doors during class changes, or electronic access measures can be used to facilitate class changes and other access needs.
8) Duress/panic buttons in the main office or administration area. Another type of emergency communication technology that has been seeing much wider usage in recent years involves duress alarms. These systems allow school staff to rapidly and sometimes discreetly summon emergency assistance by pressing a button.
Although panic buttons are reactionary, they make it easier for school staff to notify police and call 911. Duress alarms allow for more communication efforts to be directed towards safeguarding students. If the school is totally dependent on front office staff to provide notification of an intruder, consider expanding the panic button system to a full intruder alarm that broadcasts a unique warning to the entire school.
While traditional systems have been mounted under desks of key personnel, there are now a variety of options such as duress buttons that can be worn on the person and pendant systems, which are part of the voice amplification systems in use in many classrooms.
These systems sometimes also allow people at a monitoring station to hear what is being said at the location where the duress button on the pendant has been activated. At least one vendor also offers a feature that allows emergency responders to hear the live audio feed and, if security cameras are in use, to see live video feed from the incident location. This could be an especially important feature for school office settings.
Prevention and design are the keys to making educational facilities safe and secure. Adopting these eight components in your front entry is a good start.
Randy Atlas Ph.D., FAIA, CPP is an architect / criminologist. He is president of Atlas Safety & Security Design Inc., based in Fort Lauderdale, Fla. Atlas has conducted risk vulnerability assessment security surveys for numerous K-12 and higher education campuses. This summer, on June 12 at Campus Safety Conference Texas, he will address emerging code changes as they relate to classroom locking systems intended to protect students and teachers during an active shooter situation. To register for Campus Safety Conference Texas, visit CampusSafetyConference.com.
Read Next: Examples of CPTED Concepts on Campus
If you appreciated this article and want to receive more valuable industry content like this, click here to sign up for our FREE digital newsletters!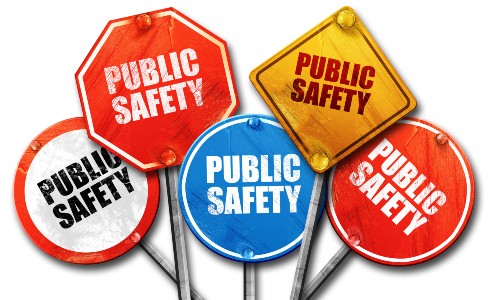 Leading in Turbulent Times: Effective Campus Public Safety Leadership for the 21st Century
This new webcast will discuss how campus public safety leaders can effectively incorporate Clery Act, Title IX, customer service, "helicopter" parents, emergency notification, town-gown relationships, brand management, Greek Life, student recruitment, faculty, and more into their roles and develop the necessary skills to successfully lead their departments. Register today to attend this free webcast!