Podcasts
Crowd Control and Event Security Tips
Here's what should be in your event security plan so that everyone in and around your event is protected.
Listen to this podcast using the embedded player below, or use the link to download (right-click to save) or to listen using your system's media player. On mobile devices simply click the Download this Audio File link below and your devices player will automatically play the file.
Listen to this podcast right now.
Format: · Length: · Filesize: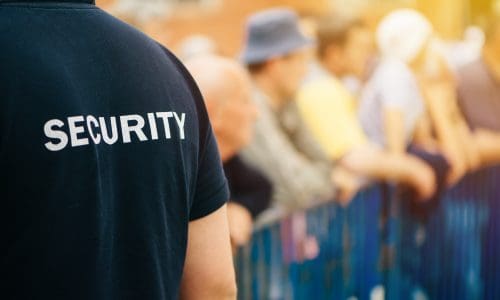 There are many facets of event security, but none may be more important than crowd control.
That said, security managers don't always make the establishment of effective crowd management techniques their top priority.
Crowd control also doesn't get much attention in the media, probably because lockdowns and active shooter drills make for better stories.
But crowd control during events is only getting more important as we head toward a polarizing presidential election and people seem to be finding excuses to protest everything in large group demonstrations.
With football season around the corner, we figured now was as good a time as ever to sit down with Command Security Corporation's Director of Corporate Operations Dane Dodd to talk crowd control.
In the podcast, Dodd outlines some challenges schools and universities have managing crowds and gives some advice for developing a plan that truly protects everyone in and around your stadium.
So enjoy the podcast, leave a comment and send us other topics you'd like to hear us talk about.