Podcasts
Common Challenges Associated with Clery Act and VAWA Compliance
Alison Kiss from the Clery Center provides recommendations on addressing the revised law that went into effect this past summer.
Listen to this podcast using the embedded player below, or use the link to download (right-click to save) or to listen using your system's media player. On mobile devices simply click the Download this Audio File link below and your devices player will automatically play the file.
Listen to this podcast right now.
Format: mp3 · Length: 5:36 · Filesize: 5384323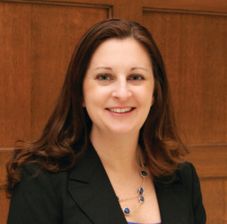 Changes to the Clery Act via the Violence Against Women Act (VAWA) went into effect this past July, but many colleges are still finding it challenging to comply with this updated law.
To help security and safety stakeholders at U.S. institutions of higher education make sense of all of these changes, Campus Safety magazine interviewed Alison Kiss, who is the Clery Center for Security on Campus' executive director.
In this podcast interview, Alison describes some of the common issues her organization is seeing in universities' attempts to comply with VAWA. She also provides recommendations on how campuses can overcome these challenges.