Tapping CARES and ARPA Funding to Respond to COVID and Make Campuses More Secure
Schools and universities have hundreds of thousands of dollars available to them, and CARES and ARPA funds need not be used until December 2024.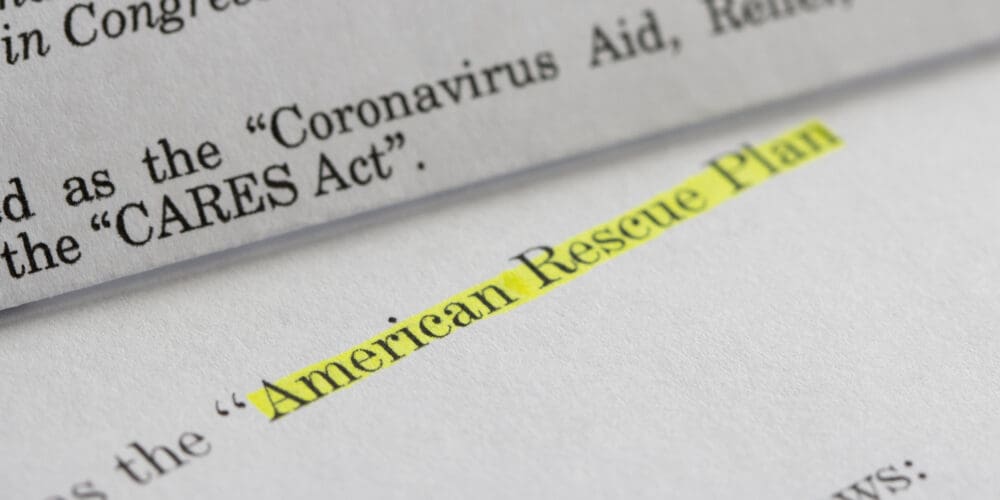 As we start the new year, K-12 schools, college and universities everywhere hope to stay on campus and continue face-to-face learning, but the new normal will undoubtedly require some of the tools and techniques adopted during the COVID-19 pandemic. Fortunately, the versatility of many physical security network technologies purchased and installed pre-pandemic have proven invaluable in managing today's new and unexpected health-safety protocols.
Technology Performing Double Duty
Some policies now common in schools, like social distancing and contact tracing, were impossible to imagine just a few years back. Others, like visitor management, have changed dramatically with re-openings, as schools implement rules to limit exposure risks to students and staff. Network-based access control, video surveillance, video intercoms and public address systems purchased pre-COVID-19 are delivering a surprising return-on-investment as administrators tap them for novel applications.
For example, schools initially purchased video security cameras to do what their name suggests – provide security surveillance and crime deterrence. Today, cameras armed with powerful video analytics could just as well be called "social distancing cameras" or "contact tracing cameras."
People-counting and queue monitoring algorithms can alert administrators in real-time when too many students enter a cafeteria, crowd into the media center or line up closer than six feet apart. Recorded video originally intended to provide forensic evidence of vandalism, theft or other criminal activity can instead be searched to identify students or faculty who have had recent, extended close contact with a COVID-positive individual.
Similar repurposing is occurring with access control systems. One reason they were installed originally was to funnel incoming traffic through a secure, single point-of-entry based on physical security leading practices. However, the resulting concentrated traffic flow now makes it easier to check all entering students, staff and visitors for authorized entry and even verify whether or not they're wearing masks. The systems can also facilitate touch-free entries and exits when card readers or biometrics are tied to electronic doors.
Office staff members have long used video intercoms to remotely vet visitors before allowing them to enter and proceed to a security desk. Today, under COVID-19 protocols, those same systems eliminate the need for many visitors to enter at all.
For example, a parent dropping off a forgotten student lunch or textbook can be directed to leave it in a drop box outside the door, to be retrieved by a student runner or office worker. Or, at campuses with a vaccine mandate in place, visitors can be required to present proof of vaccination to the intercom camera before being buzzed in.
Modern audio-over-IP public address systems have increased the flexibility of how and from where announcements are made. In addition to making live announcements, these systems allow administrators to pre-record messages, schedule when and where they are heard, and even use their mobile phones in place of a dedicated microphone.
Schools use audio-over-IP systems for purposes like broadcasting school-wide morning announcements, athletic events, and directions during emergency drills. They can also enhance security. When integrated with video cameras, systems can be triggered to communicate pre-recorded warning messages to trespassers, serving as a crime deterrent.
Because of COVID-19, today's campus environments introduce a host of other possible uses for audio-over-IP. Between classes, automated messages can remind students in the hallways to respect social distancing and to keep their masks covering their noses and mouths. They can inform visitors in entry vestibules of masking and vaccination policies. Or, in real-time, administrators can broadcast reminders when they observe student behavior inconsistent with COVID-19 protocols.
Leveraging the Cares Act and American Rescue Plan Act
Schools that have already invested in network security technologies are fortunate to have the added COVID-19 mitigation-related benefits these systems offer. However, for schools lacking such resources or those wishing to expand upon their existing technology infrastructure, extensive funding is now available through the "CARES" Act and the American Rescue Plan Act (ARPA).
The CARES Act is actually the result of two separate bills. The Coronavirus Aid, Relief, and Economic Security Act was passed in March 2020 and allocated $2.2 trillion for economic relief, of which $30.75 billion is carved out for Elementary and Secondary Schools and Higher Ed Institutions. The Consolidated Appropriations Act of 2021 followed in December 2020, known as CARES Act 2. It earmarks an additional $54.3 billion in funding for Elementary and Secondary School Relief and 22.7 billion for Colleges and Universities.
ARPA, passed in March 2021, provides $123 billion for K-12 public schools, $2.75 billion for private schools, and $39.6 billion to higher education institutions.
Any one of those programs provides a lot of funding. Combined, they represent an unprecedented opportunity for schools to invest in valuable technologies that might otherwise be unaffordable – technologies that will continue to deliver value well beyond the pandemic.
The money is there; administrators just need to understand how to apply. Contrary to public perception, the funds are not exclusively intended for the purchase of PPE, latex gloves, plexiglass dividers, air filtration systems and other "obvious" COVID-related expenses. It would be nearly impossible to spend the money allocated if it were limited to just those things.
The wording of the Acts is vague. In short, the legislation states that funds are meant to pay for anything that will mitigate the spread of COVID-19. That's as specific as they get. Nowhere do they include the words "security equipment." Therefore, certain security technologies, like metal detectors, gunshot detectors, burglar and fire systems will not qualify for a grant. School administrators could not possibly argue such purchases would help them address COVID-related challenges in any way.
Surveillance cameras, access control systems, intercoms and public address systems are a different story. If they're described within grant proposals as security solutions, they too will be rejected. However, suppose these technologies are presented as solutions intended to help with contact tracing, sanitation, social distancing and other COVID-related priorities. In that case, they're very much within the realm of qualifying expenses.
As described earlier, cameras are no longer "security cameras," they are "social distancing cameras" or "contact tracing cameras." Intercoms become "vaccination screening devices." The fact that they can also assist with security issues is a bonus but irrelevant when applying for funding.
Where's the CARES and ARPA Money?
Funds have been disbursed to every state, U.S. territory and tribal territory. For both CARES Acts and ARPA, the dollars initially flow to the governors, and from there, to the Departments of Education. That's where the consistencies in the programs' executions end.
At the local level, each Department of Education is responsible for creating a process for individual school districts and higher ed institutions to apply for grants. That makes it impossible to provide step-by-step directions to readers of this article on how to proceed. Administrators in Anchorage, Alaska, must follow a different process than those in St. Louis, Missouri, or Houston, Texas.
An excellent place to start is on the website of your state's Department of Education. There, you can discover how much has been allocated to your state and find links to grant application information and relevant forms.
During the application process, your systems integrator or security solutions manufacturer may provide counsel on how to describe desired technologies so as to adhere to funding guidelines. At Axis, we've already seen some customers experience success in receiving grants, but they represent just the tip of the iceberg.
With hundreds of millions of dollars allocated to each state, most K-12 districts, colleges and universities have hundreds of thousands of dollars available to them. Funds need not be used until December 2024. Grants through the CARES Acts and ARPA represent a unique opportunity for schools to put high-tech tools in place to mitigate the spread of COVID-19 and future disease, while also upgrading their security technologies to state-of-the-art systems.
These network solutions deliver myriad long-term benefits, including mobile and web-based interfaces for remote administration, flexible integration options, complete scalability, and ease of installation and management.
Yesterday, Today and Tomorrow
Schools that already had robust network solutions in place have discovered the "yesterday-today-tomorrow" paradigm that describes the changing ways they are leveraging their systems. Yesterday they were for security. Today they're used for COVID-19 mitigation too. Tomorrow – who knows?
Nobody can predict how long we'll be dealing with widespread masking, social distancing, contact tracing, visitor health screening and an overriding preference for touch-free solutions. Still, we know that the current situation is only temporary. The pandemic will one day be a blip in the arc of history.
With that in mind, new technology investments should be purchased according to the "today-tomorrow" model. Systems that can help mitigate the spread of COVID-19 today can also assist with a range of more permanent physical security challenges now and well into the future.
The consensus among security integrators and solution manufacturers is that the authors of the CARES Acts and ARPA were purposely ambiguous in their definition of qualified expenditures so as to not pigeonhole campuses and districts into how they solve their COVID-19 operational challenges. Legislators wanted the money spent; making it too difficult to qualify would not work to anyone's advantage. However, some might argue that their best intentions have been counterproductive, as school administrators have been left unsure of their options. Most are unaware of the many investments that would clearly qualify.
Using CARES Act and ARPA dollars to procure flexible network security solutions that can keep schools safe and open is a real possibility. Looking at your network technology needs through a today-tomorrow prism and envisioning these systems' capabilities with a creative mindset is the first step in obtaining the funding to which you're entitled.
---
Bruce Canal, CPP, is the Segment Development Manager, Education, for Axis Communications, Inc.
If you appreciated this article and want to receive more valuable industry content like this, click here to sign up for our FREE digital newsletters!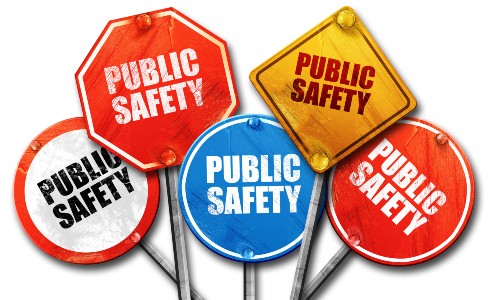 Leading in Turbulent Times: Effective Campus Public Safety Leadership for the 21st Century
This new webcast will discuss how campus public safety leaders can effectively incorporate Clery Act, Title IX, customer service, "helicopter" parents, emergency notification, town-gown relationships, brand management, Greek Life, student recruitment, faculty, and more into their roles and develop the necessary skills to successfully lead their departments. Register today to attend this free webcast!