How ESSER Funds Can Pay for School Access Control Upgrades
Schools should investigate if they can pay for their access control upgrades with Elementary and Secondary School Emergency Relief funding.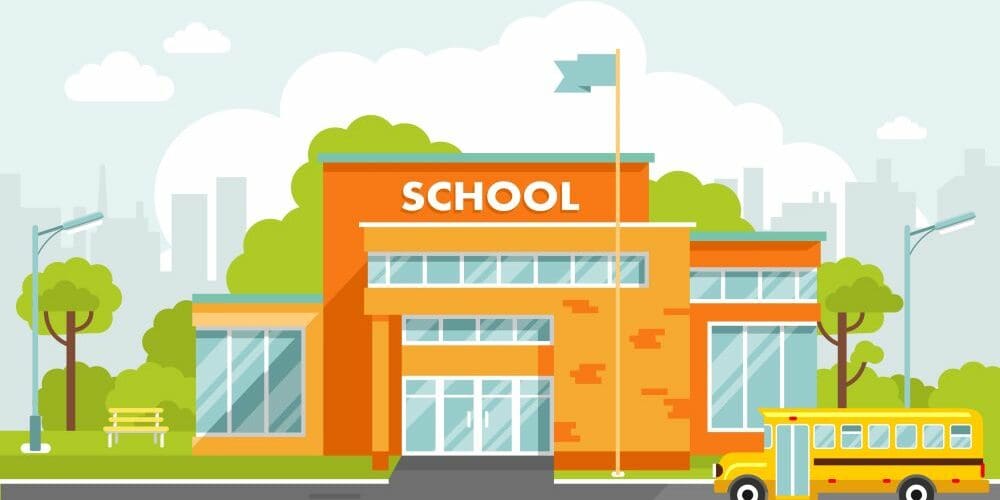 Note: The views expressed by guest bloggers and contributors are those of the authors and do not necessarily represent the views of, and should not be attributed to, Campus Safety magazine.
The U.S. K-12 educational landscape has experienced a series of difficult years. From COVID-19 to fatalities at schools in Uvalde or Nashville, new and pressing challenges continue to crop up, and they are not going away. With mental health concerns, labor shortages, and the frequency of national tragedies, the need for enhanced school security has never been more critical.
What can schools do to protect students and faculty? How can campuses and districts utilize the Elementary and Secondary School Emergency Relief (ESSER) funding program, which offers a unique opportunity to bolster security measures?
Rising School Security Challenges
At the end of 2021, there were 98,000 public schools and 32,000 primary schools in the U.S., and spending on security topped $3.1 billion. The headlines and the tragic events in the past around school violence speak volumes and demonstrate the need for enhanced campus security measures. The pandemic took a toll on the mental health of students and faculty, and as both groups returned to physical classrooms, addressing mental health issues, and providing safe and supportive learning environments became more critical as well.
The shift in student populations has created faculty shortages in some areas, which also impacts overall security, and the pandemic highlighted the significance of proper ventilation and indoor air quality. All these aspects are critical for health and safety, and schools are under more pressure than ever to embrace initiatives to maintain safe campuses.
Schools Have Many Infrastructure Concerns
Physical security is one of the more widely talked about challenges. Many individual schools have severe gaps that put them at risk. Access controls, limiting entry to a specific location to authorized personnel, are under scrutiny, as many districts have failed to modernize their systems. Key elements of physical access control include verifying the identity of individuals seeking access to the system and using readers to communicate with credentials, such as cards, fobs, or smartphones, to grant access. All events are recorded via hubs where communication is managed between readers and software and where access is controlled.
Many districts still lack standardized visitor management policies – clear guidelines for all guests, pickups, and communications. Adopting cutting-edge technology to guard against potential threats is a priority, and schools are exploring innovative solutions. However, many don't know where to begin.
School districts seek comprehensive solutions that can adapt to various sizes and scopes. Scalable and turn-key bundled solutions are in high demand.
Many schools have a mix of legacy and upgraded video surveillance systems, often needing more seamless integration and notification capabilities. There is a growing need for thorough security assessments highlighting vulnerabilities and threats. It's vital to modernize and integrate these systems for efficient security management, and a proactive approach to identifying and addressing security gaps is critical.
The Final One-Year Sprint to Spend ESSER Funding
Funding to upgrade systems is often at the root of issues. Schools usually operate with limited budgets, so allocating funds effectively for security measures is essential, otherwise it's ignored. The ESSER program offers a unique opportunity for schools to upgrade their security infrastructure. With $190 billion allocated through three tranches of funding and $75 billion remaining with only 12 months to go, schools can invest now by applying for funding. Security represents one of the top upgrade opportunities for facilities as organizations realize that this funding can be a game-changer in enhancing the safety of educational institutions.
Despite the generous nature of ESSER funds, they may still be inadequate, given the magnitude of loss experienced during the COVID-19 pandemic. An additional $500 billion in stimulus funding has been recommended to address the curve and provide comprehensive school support.
To make informed decisions and allocate ESSER funds effectively, school districts can utilize tools like the Edunomics dashboard. This dashboard provides granular district data, helping educational institutions target their security investments where they are needed most.
With the increasing security challenges facing K-12 campuses, many district officials are realizing they must improve their ability to prevent unauthorized access to their facilities. Often ESSER funding can pay for these upgrades, especially today's cloud-based solutions.
The Benefits of Modern Access Control in Schools
Educational institutions have embraced digital transformation, albeit slowly. For too long K-12 campuses have been held hostage with old tech that doesn't meet the needs of today's political, financial, and safety environment. However, now they are finally seeing the light at the end of the tunnel and recognizing that school security is vital to the future.
Cloud-managed surveillance and access control solutions are emerging as a powerful way to modernize security infrastructure and improve overall safety.
Modern cloud-based solutions offer central data management, programming, and reporting capabilities with user-friendly applications that can be accessed via web browsers and mobile devices.
These access control systems provide robust security features, limiting entry to authorized individuals and allowing facilities to implement comprehensive visitor management programs to track and manage access. Protection against unwanted intruders is a high priority for schools, and these solutions prevent unauthorized access to safeguard students, staff, and property. Schools can define and customize access permissions to suit their unique needs and monitor and manage access remotely, enhancing control. Access control systems can seamlessly integrate with surveillance and alarm systems for a comprehensive security solution.
Here's why these solutions are significant for the education community:
Streamlining IT Resources: For many schools, IT resources are limited. Cloud-managed security solutions can alleviate the burden on I.T. staff by providing hassle-free, reliable, and secure system hosting. This allows I.T. teams to focus on other critical tasks while ensuring the security system operates smoothly.
Cybersecurity and Evolving Security Demands: Ensuring a secure and up-to-date security system is essential with the rise of cybersecurity threats. Cloud-based solutions offer built-in redundancy, automatic backups, and regular software and firmware updates, bolstering cybersecurity and keeping the system current with evolving threats.
Remote Lockdown Capabilities: Lockdown procedures are a crucial aspect of school security. Cloud-managed solutions enable administrators to initiate lockdowns remotely, safeguarding occupants in an emergency. This feature allows for swift and coordinated responses to threats.
Impact on Total Cost of Ownership (TCO) and Return on Investment (ROI):Cloud-based access control and surveillance systems often come with straightforward and economical pricing models, making it easier for schools to budget effectively. The scalability of cloud solutions ensures that schools can adjust their security infrastructure to meet their evolving needs, optimizing ROI. The flexible deployment and no-onsite maintenance are additional benefits when you think about reducing capital expenses and affordable service expenses.
Management and Reporting: Traditional key management can be cumbersome, while modern access control systems simplify the process. These systems also make it easier to meet regulatory requirements thanks to easy-to-use audit capabilities, which make for easier reporting to ensure transparency and accountability. Clear reporting capabilities make it easy to share security-related information with key stakeholders, including law enforcement agencies, which fosters a quicker and more effective response to security threats.
Opportunities to explore new technologies: Modern solutions offer the ability to explore new technologies, such as AI. For example, license plate recognition. Parking facilities can be more secure with connected video search, anomaly detection, etc.
Eliminates old technology: In today's environment, old proximity-based credentials are unsafe. They can be cloned at a grocery store for $5 or by a new device bought on Amazon for $15. With smart encrypted credentials institutions are by default 10 times safer.
 How It Works in the Real World
The Plattsburgh YWCA is an excellent example of an organization that embraced a modern access control system to transform its security and accessibility in educational and community spaces. With a century-long history of providing a safe and supportive environment for families and children, the YWCA recognized the need to upgrade its access security systems. The organization serves three school districts and eight schools, meaning many kids go in and out of its Bright Beginning daycare facility, and people who drop off children must be assured of their safety.
In the past, people propped open doors with items, or the facility would have to recut the entire system if a key were lost. As a small non-profit, they must watch every penny to make sure dollars get spent wisely. So, when it was time to upgrade and embrace a more up-to-date system, they turned to a cloud-based access control system to protect their people and spaces. The change allowed them to manage secure access to daycare entry points and view a connected video stream of access events. They could issue secure credentials to parents for safe child drop-off and pick-up. The results helped them save on cost, time, and labor in building management and significantly impacted the safety and security of educational and community environments.
Modern Systems Can Transform Campus Operations
Modern access control systems offer schools a comprehensive solution for managing security and access effectively. These systems provide operational benefits that contribute to a more efficient and controlled school environment. The threat landscape constantly evolves, requiring schools to stay vigilant and adapt to new challenges by being one step ahead of potential implications.
Leveraging funding sources like the ESSER program can give schools the resources to bolster their security measures. As the security landscape evolves, schools must embrace modern access control solutions, such as cloud-managed systems, to protect their students while learning, living, and playing.
By addressing the unique challenges and leveraging available resources, educational institutions can create safer and more secure environments for all stakeholders in the K-12 education system. Together, with a commitment to integrate proactive security measures with strategic investments, we can strive for a future where every student and educator feels safe and protected in their learning environments.
---
Mary Clark, CMO at Brivo. For more information on this topic, watch this exclusive webcast where experts in education security will guide you through the latest access control trends and help you navigate the ESSER fund application process.
If you appreciated this article and want to receive more valuable industry content like this, click here to sign up for our FREE digital newsletters!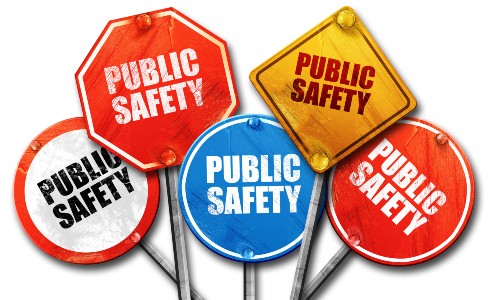 Leading in Turbulent Times: Effective Campus Public Safety Leadership for the 21st Century
This new webcast will discuss how campus public safety leaders can effectively incorporate Clery Act, Title IX, customer service, "helicopter" parents, emergency notification, town-gown relationships, brand management, Greek Life, student recruitment, faculty, and more into their roles and develop the necessary skills to successfully lead their departments. Register today to attend this free webcast!