11 Predictions for Campus Safety and Security in 2023
From compliance mandates and campus culture to cyber security and access control, practitioners and solutions providers give their predictions on where the industry is headed.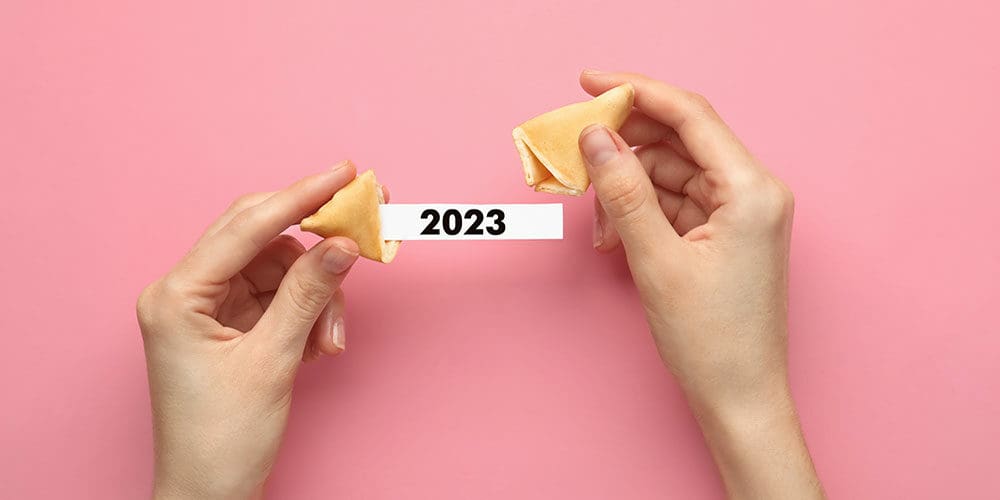 Whether you believe in fortune-telling or not, nearly all who work in the campus safety and security industry would agree that knowing what the future holds would save our community and the entire country a whole lot of headaches and heartaches.
While we can often learn a lot from history and its tendency to be repetitive, advances such as those in technology are catapulting us away from the ability to look into the past to predict the future. Thankfully, those same advances have better equipped the industry to protect students, staff, patients, and the surrounding communities.
Since we don't know for sure what will happen in the future, practitioners and solutions providers who live through and study safety and security day in and day out are our closest bet to accurately predicting what lies ahead. Here's what some of them have to say on various related topics.
The Great Resignation, Labor Shortages
Mike Lahiff, CEO of ZeroEyes:
"The education sector's Great Resignation crisis will continue, with safety concerns playing a significant role. In a 2022 survey of school leaders and teachers, 40% said they felt less safe than five years ago. Nearly half of American Federation of Teachers (AFT) members say they worry about a mass shooting in their workplace, and a full 63% feel that their schools are not ready for a mass shooter event. It's no wonder that 55% of educators report that they are ready to leave their profession earlier than planned. Many school decision-makers seem to have the attitude that an active shooter situation couldn't happen to them, but we predict that more proactive security measures will become commonplace as school threats continue to increase.
More states will follow Michigan's lead and release funds specifically devoted to school safety. They'll have to because voters will demand it. According to a Pew Research Center survey, 76% of Americans consider gun violence one of the biggest problems facing the country. In another survey of 998 registered U.S. voters, three in five adults stated they belief that leaders in Washington are not doing enough to prevent gun-related violence. The threat of gun-related violence is not going to go away, and — especially in the wake of Uvalde — parents are demanding that their children be better protected while on school grounds."
Violence in Healthcare
Marisa Randazzo, Ph.D., Executive Director of Threat Management, Ontic:
"I have a number of colleagues who are health providers and I talk with them from time to time about what they're seeing. And then a number of hospitals and healthcare facilities, I actively support through training and program guidance through behavioral threat assessments. What I'm seeing in those different purviews is while healthcare providers are in the thick of it now in terms of workplace violence, I'm starting to see impact from the Joint Commission requirements. As hospitals are fully implementing those requirements and other guidances, like from the American Hospital Association, it takes a while but they are starting to see the beneficial impact of having these programs in place and having these trained teams to respond to incidents as they occur.
While the number of threats may continue to remain high, what I'm seeing improvement in is the ability of hospitals and healthcare facilities to respond appropriately and figure out, 'Where do we need to actually intervene to mitigate risk?'
I feel like there is absolutely hope on the horizon in large part because of these requirements. They've now been in place for a year and we're actually seeing that beneficial impact of reduction in incidents because they're able to get left of bang, they're able to look at something before harm has occurred, and take steps to mitigate it."
Violence in Schools
Marisa Randazzo, Ph.D., Executive Director of Threat Management, Ontic:
"My prediction for violence in schools is that we're actually going to see a decrease because we're getting back to much more normal conditions. Healthcare is still under siege, in part because they are facing this ongoing 'tripledemic' — an ongoing influx of patients. Again, we're finally seeing the benefits of a couple of years of work. Because of federal funding, so many states now are really trying to implement behavioral threat assessments and violence prevention at a state level, whether it is for looking at concerns coming from students about employee behavior, whatever the case may be. We are finally seeing the benefits of all this infrastructure that's been built at a state level and for schools around the country in a way we have never seen before, historically.
It is my truly optimistic view that we're going to see targeted school violence incidents start to decrease and we're going to hear much more about the wins schools are having — the averted attacks. So much that we do to prevent violence centers around how to support someone who is struggling. Whether it is a patient, a patient family member, a student, or an employee, when we find someone who is considering resorting to violence or feels like they are at the end of their rope and have no other options left, the more we can do to actually support that person and help them solve those underlying problems."
Mental Health
Kati Garner, M.Ed., Regional Training Consultant, Colorado School Safety Resource Center:
"2023 will be a year that sees continued conversation around mental health, its impact on staff and students, and how much it affects the overall safety of our campuses. There will be ongoing struggles to hire needed mental health professionals but I truly believe states, districts, and communities will band together to help each other find creative solutions to provide these critical resources."
Sense of Belonging
Anthony Pluretti, Executive Director of Campus Safety, Widener University, 2022 CS Higher Education Director of the Year winner:
"As the higher education industry continues to experience enrollment challenges, campus safety offices are being called upon to do more than just provide safe environments. Students need to feel welcome at their institutions, and campus safety offices will be called upon to contribute to recruitment and retention efforts in that regard.
Widener University has made building a culture of belonging on our campuses an institution-wide priority, and I see this becoming a more widespread practice in 2023. Campus safety and police agencies are in an excellent position to reformat their outreach programs and find better ways to establish meaningful and lasting connections with the community. Agencies have always had some kind of education that they deliver to the community, however, creating a sense of belonging is about connecting with your students on a much deeper level than was customary in previous years.
Social media pages, comfort K9s, collaborative events with student organizations and just having fun with students are the kinds of things I believe will be asked of everyone this year and going forward. It will be important to develop a culture of hospitality in our departments while still providing a safe campus and enforcing the law.
At Widener, we see every interaction with the community as an opportunity to help recruit or retain students, and to contribute to a culture of belonging. Our campus safety office has found that building and strengthening relationships with this as a priority has been a really rewarding experience."
Compliance Mandates
Michael Garcia, National End User Manager, K-12 Safe Schools, HID Global:
"In 2007, myself, a school psychologist, and a group of school safety and security advocates and practitioners from across the country predicted that mental and behavioral health, behavioral threat analyses, and a focus on improving school culture to create a 'social and emotional climate' would combine with physical security people, policy and technology to compliment emergency security operations management in schools. This comprehensive framework would empower school districts to assess and manage risks district-wide. I am sad to say that we were kicked out of school administrative offices and educational service centers across the country.
Well, after 16+ years, we finally have buy-in at the school district level. With this in place, my prediction, now that state and federal government funds for safety and security are starting to flow into schools is….GET READY FOR COMPLIANCE MANDATES. Some will be funded, some un-funded, but all will be enforced by holding back funds if schools are audited and not in compliance. These mandates will be driven by politicians, those appointed by politicians, and non-security professionals, for the most part.
Many past, current, and future issues will not be addressed. Lobbyist groups will begin to push the emerging, non-proven products of their clients as the best investment for the safety of our school-aged children, teachers, administrators, and staff. The compliance measures will be audited by non-security professionals as well, which will deliver a double whammy to those districts that do not have seasoned school security leadership and a decision-making round table in place (with the school board as the final decision approval authority).
To kick these mandates off, school audits will be mandated and performed in 2023, which will deliver surface tension and known vulnerabilities at best. Many of these audits will be 'grade your own test' type, do-it-yourself audits, not the required third-party individual verification and validation (IV&V) true risk assessments (that include cyber and environmental risks, etc), which can then be audited by the state or federal compliance agencies.
We will see more gross negligence lawsuits in school districts because of the school boards and superintendents not mitigating the critical risks found in the submitted risk assessments. They will either not see the value of mitigation for the threats and vulnerabilities that a true risk assessment will bring to light or they will not want to invest the financial resources needed to properly secure our most precious and priceless assets. Compliance mandates will place the responsibility of diligence, vigilance, and management of the safety and security process squarely on the shoulders of the elected board members (governance trustees) and the CEO of the district (superintendent).
This is where board and administrator safety and security training by the National School Boards Association (NSBA) and the American Association of School Administrators (AASA) will be imperative — because it has never been required before at the executive level."
Grant Money Spending
Gary Sigrist, CEO and President, Safeguard Risk Solutions:
"Legislation and funding for school safety will continue to make a difference, but schools will need help in finding the right solutions for their school community.
We are starting to see states providing legislation and funding that can make a real difference in school safety. The Ohio Attorney General's Office provided funding for Law Enforcement Officers to receive training in conducting Security and Vulnerability Assessments for their local schools. Ohio's 133rd General Assembly enacted House Bill 123, the 'Safety and Violence Education Students (SAVE Students) Act,' regarding school security and youth suicide awareness education and training. HB 123 requires each school building in grades six through 12 to have a Threat Assessment Team (TAT).
House Bill 110 of the 134th General Assembly provides grant funding for eligible security improvements that assist organizations in preventing and preparing for responding to acts of terrorism. For schools to qualify for the grants, they not only have to show a need based on a current Security and Vulnerability Assessment, but they must have a trained Threat Assessment Team. The Ohio School Safety Center provided qualified schools with a list of approved trainers for a district TAT, many of them free to the schools and districts. Schools can meet the requirements of the grant without the need to pay a vendor for an SVA or threat assessment training.
Sadly, with grant funding comes vendors selling snake oil to schools with solutions that are unnecessary, unproven, and often put students and schools at risk with a false sense of security. Although states should not be in the business of promoting products or vendors, a state or national clearinghouse on the types of products proven to make a difference and a method for vetting vendors would go a long way in making the most of safety grant dollars. For example, you cannot work as a school security consultant in Texas unless you have been vetted and approved by the state. Schools and districts must understand grants are limited and there must be a method of funding safety initiatives after state and federal grants cease. If we want this trend of positive legislation and funding to continue, we must help schools spend money wisely."
Cybersecurity
Michael DePasquale, CEO at BIO-key:
"The number of threats to higher education institutions will, unfortunately, continue to rise in 2023, and institutions will need to strengthen their cybersecurity efforts accordingly. IT departments in this sector are often understaffed and underfunded, treated as an afterthought. However, several proactive security measures taken by higher education organizations, like installing biometric authentication methods, can help defend against increased attempts of phishing, fraud, and identity cyberattacks.
Security oversight in healthcare systems can cost lives, as the industry has a direct impact on the well-being of individuals. As we continue to see a rise in cyber threats in healthcare, preventative security measures, like the implementation of identity-bound biometrics, will prove critical to ensuring users are who they say they are when accessing healthcare networks.
As remote and hybrid work methods continue to remain prominent, companies in 2023 will be forced to deploy stronger identity solutions to maintain security efforts. While device-based authentication can ensure only trusted phones and laptops can access the network, this method fails to properly authenticate the individual behind that device. This year, we'll see a definitive shift toward authenticating the user to strengthen security procedures within the enterprise."
Video Surveillance
According to a report from Eagle Eye Networks, the top five video surveillance trends for 2023 are:
1. Businesses are budgeting for video surveillance platforms that are AI-ready and future-proof
2. Businesses want solutions that reduce operating costs
3. Parking is being universally automated
4. Schools are experimenting with security technologies to enhance safety
5. Convenient and continuous customer support saves time and manpower
"While the after-effects of the pandemic, regional conflicts and an uncertain economy present many challenges, business owners will find encouraging information in the '2023 Trends in Video Surveillance' report," said CEO Dean Drako. "Many of the 2023 trends are driven by recent introductions of cloud + AI technology that are being rapidly adopted by businesses, schools, and organizations across APAC, EMEA, and North America. A common denominator in 2023 will be affordable, easy-to-use technology that gives an insight into operations."
Access Control
"The [2022 State of Physical Security Report] also showed that 67% of organizations are planning to invest in access control system (ACS) modernization in 2023, putting it at the top of the physical security tech investment list. Modern ACS include built-in cyber defenses and health monitoring tools, and higher levels of automation. Upgrading to a modern, open ACS will help organizations eliminate the weak points of legacy systems and better defend against cybersecurity threats, as well as enable new capabilities like mobile credentials, biometrics, and cloud-connected controllers and services, to implement over time."
School Safety as a Whole
Guy Bliesner, School Safety & Security Analyst, Idaho School Safety and Security Program:
"Following recent school shooting incidents, there is intense emotional inertia and strong public pressure to do 'something' to make our schools safe. Significant monies are being allocated for school safety and security improvements at the federal, state, and local levels. This will provide an unprecedented opportunity this coming year to create safer and more secure schools.
Unfortunately, there are no easy answers. No one size fits all solution. No 'buy this one thing' school safety remedy. No 'just do this and your school will be safe' process. The radical differences in exposure, security posture, school community demographic, location, building design, and condition, plus a dozen other factors, preclude a universal 'best' answer to any school security improvement.
School security is an ongoing posture that a school community must adopt and not simply a set of processes, and infinitely more than just a product. We need to be cognizant of this unique opportunity and use it effectively."
Agree or disagree with the predictions made here? Share your thoughts, respectfully, in the comments!
If you enjoyed this article and want to receive more valuable industry content like this, click here to sign up for our FREE digital newsletters!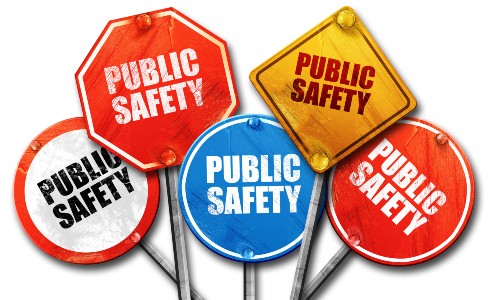 Leading in Turbulent Times: Effective Campus Public Safety Leadership for the 21st Century
This new webcast will discuss how campus public safety leaders can effectively incorporate Clery Act, Title IX, customer service, "helicopter" parents, emergency notification, town-gown relationships, brand management, Greek Life, student recruitment, faculty, and more into their roles and develop the necessary skills to successfully lead their departments. Register today to attend this free webcast!