Doctors, Patients Locked Out of Heights Hospital After Tenant Fails to Pay Rent
One physician treated patients for wound care in the parking lot but was unable to get any other equipment from inside to treat others.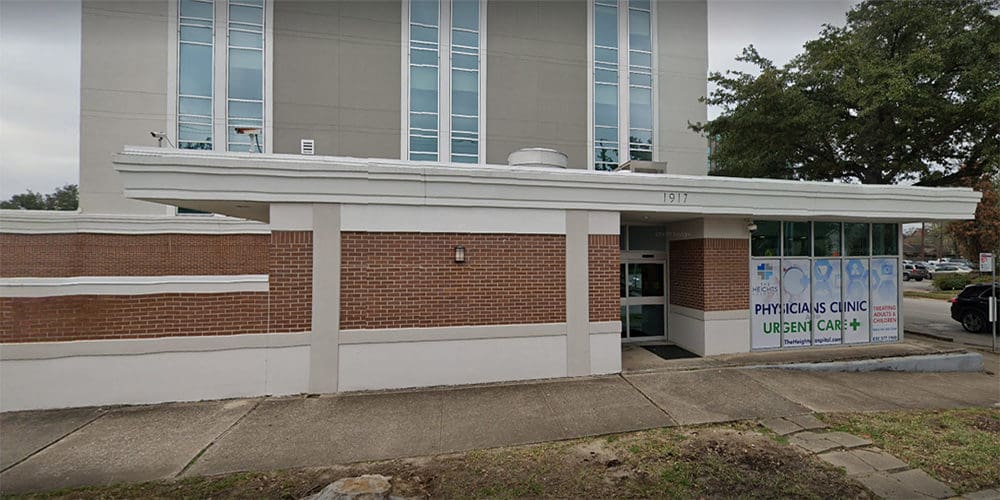 HOUSTON, Texas — Doctors and patients who arrived at The Heights Hospital for an onsite clinic Monday discovered the locks had been changed and they were not allowed inside.
A note posted on the door said the locks for the spaces rented by 1917 Heights Hospital LLC had been changed and the tenants will only be given keys when they pay $461,302.24 in delinquent rent, reports ABC 13. There are three providers who operate out of the building. Patients and employees of the other groups were granted access.
The hospital is owned by AMD Global, a Houston-based real estate group, which bought the facility in 2017, according to CBS News. Arbitra Capital Partners LLC, a Nevada-based company, filed a civil lawsuit against 1917 Heights Hospital LLC in July 2020, alleging it is owed more than $3 million in interest on a $28 million loan.
Affected employees said they were given no warning or chance to alert their patients or collect personal items from inside.
"I tried to contact the owners," said Dr. Felicity Mack, who is listed as a physician at the hospital. "They aren't responding. The title company is not responding. We are really not getting any answers, but at the end of the day, my primary concern is my patients."
Mack did her best to treat patients who needed help with wound care in the parking lot but was unable to get any other equipment from inside to treat others. She had been administering about 100 COVID-19 tests a day and was treating patients with lingering issues related to the virus, including Linda Fisher.
"It's detrimental to patients and to myself," Fisher said. "It will impact my functionality. I get regular visits all the time, so I don't know what's going to happen."
Dr. John Thomas, another physician who was locked out, said this sends a message to patients that their lives do not matter.
"It is very obvious that somebody is thinking only about money and not about community and lives," he said.
On Monday afternoon, Congresswoman Sheila Jackson Lee showed up at the hospital and was also denied access, calling the situation "outrageous."
"If they pretend to be a hospital or a medical institution, there is federal involvement, and I don't believe they will be looked upon for getting any reimbursement that is owed to them from the federal government having shut the doors on patients," she said.
According to Jackson Lee, the doors were locked by a management company that the hospital had hired, reports KHOU.
"My understanding is that the hospital, recognizing what it had done, is meeting with the management company at 4:30 p.m. today to resolve helping the doctors," she added.