Access Control Survey Respondents Discuss Successes, Challenges
Our access control participants didn't hold back when asked to comment on their campus's successes and failures.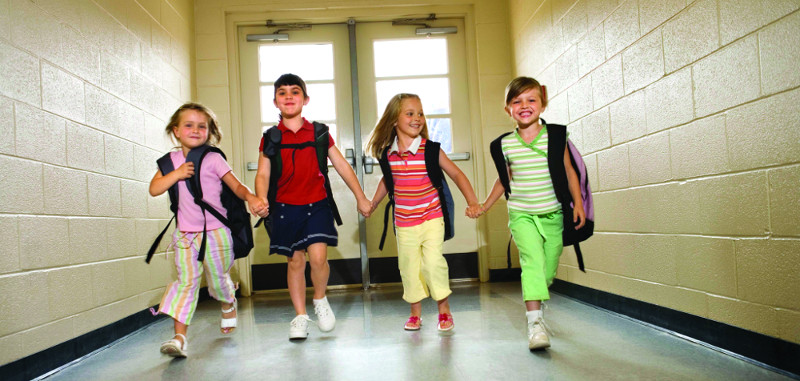 The 2017 Campus Safety Access Control Survey highlighted some interesting trends in hospital, school and university lockdown, locks, door hardware, access control, visitor management and metal detection.
You can view all the numbers and charts from the survey.
We also asked the nearly 1,200 campus security, law enforcement, technology and emergency management practitioners who took participated to tell us about the success and challenges associated with the systems deployed on their campuses, and they didn't hold back.
Here are some of the many comments we received:
Access Control Successes
Because of a holding/buzz room we were able to prevent a child abduction from a non-custodial parent.
Best bang for your buck when it comes to keeping your buildings secure.  The card access system pretty much eliminated propped open and wedged doors.
By integrating law enforcement issued cards into our system we were able to allow emergency entry to our facility and eliminate the need to have generic badges for the officers.
Changed the locks in the residence halls to lock automatically. Has dramatically reduced property crimes from the rooms.
Employee training sessions have produced positive results.  Have found good companies to work with to upgrade systems in proper order.
Our current system allows us to lock down the campus at night and control who enters it during that "lock down" period. It has helped us manage those who are not supposed to be in the hospital after hours. The badge access computer reports have allowed us to verify whether someone enters badge access controlled rooms. Our badge access system helps us maintain sensitive areas of the hospital, such as Nuclear Medicine and the Birth Center.
Significantly reduced Sex Offenders from roving randomly throughout hospital.
It has aided with finding and tracking reported missing students, prevented a domestic violence incident, and constantly proves that our officers are conducting building checks and securing property that they normally get blamed for not securing.
Parents like them… They provide an added deterrent to predators.
Reduction in contraband being given to mental health patients or other patients that have been an issue in the past. Reduction in visitor property being stolen or misplaced/lost.
As the college adds new buildings, or re-models older ones, lockdown hardware is being installed in the building allowing for the complete lockdown of the building (when activated), with an automatic notification to the alarm company. Alarm company notifies police of the alarm as well as the location of the activation within the building.
As we are transitioning the campus over the card swipe records combined with the video system we have had outstanding success investigating and closing negative incidents. Additionally transitioning to the suite and room door to swipe card access is allowing us to replace older hardware with positive locking mechanisms that ensure the doors cannot be left unlocked.
Have good working relationship with security integrator and we have an on site locksmith as part of our department.
95% of our buildings, and 100% of dorms and academic buildings, are locked 24/7. It prevents faculty leaving exterior doors unlocked after entering off hours.
Able to limit access to all key and sensitive areas.
Access control has allowed unit level control over much of their access issues. It has also taken away the need for staff to manually lock and unlock all for the campus buildings on a daily basis.
Check out the next page for challenges respondents have had with their access control systems!