Document Downloads
Simplify ID Card Printing
Learn how ID card printers can bring efficiency and cost savings to your organization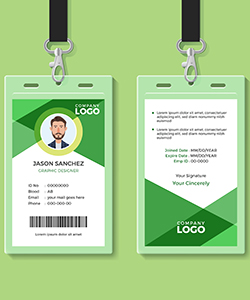 There is no better — or more often used — representation of your organization than its identification badges and cards. Durable, personalized cards reduce security breaches, streamline processes and can serve many purposes.
Which means the ability to easily print high-quality, durable cards brings tremendous value. You want a printer that can print edge-to-edge, high-resolution images. Also one that is compact and easy to use.
Download this free product guide, "Simplify ID Card Printing," to discover the options available for ID card printing.
Presented by:

Please fill out the form below to receive your download.