Document Downloads
Five Ways Two-Way Radios Help Lower Costs and Increase Campus Safety
Learn the advantages of using two-way radios for campus security, from cost effectiveness to ease of use.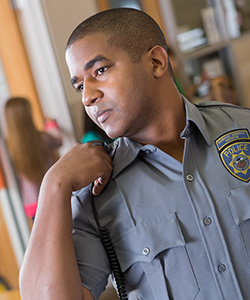 According to the U.S. Department of Homeland Security, 74% of U.S. school staff and faculty use two-way radios.
Schools rely on two-way radios to maintain safety and security on campus.
Protect staff and students in a crisis with "instant on" communications, available anywhere on campus with no dead spots.
Discover the five ways two-way radios help lower your costs while improving campus security in this new download.
Presented by:
Please fill out the form below to receive your download.